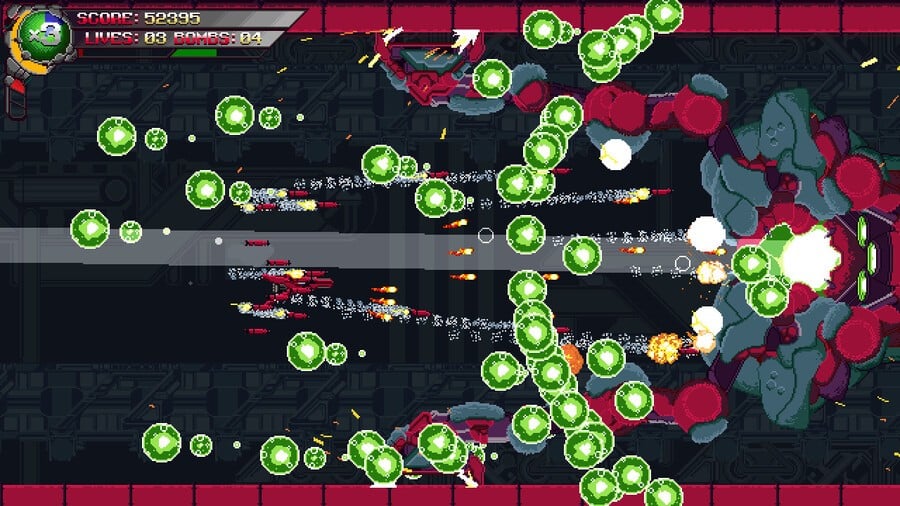 Update: It doesn't look like things are quite sorted yet, as Thomas and Joseph Bailey – the artist and musician of Devil Engine – have issued their own statement, saying that Tristan Chapman (lead developer and designer of the game) no longer has the right to use the art and music featured in Devil Engine:
---
Original Story [Tue 12th Jan, 2021 09:00 GMT]: In July last year, publisher Dangen Entertainment and developer Protoculture Games became embroiled in a dispute regarding the latter's excellent 2D shmup Devil Engine.
Protoculture claimed that it hadn't seen a single penny from sales of the title on either Switch or Steam, and that Dangen – which, at that point, was still trying to cope with the fallout from harassment allegations made against its departed CEO, Ben Judd – was refusing to sign the Devil Engine IP back over. Protoculture revealed that it no longer had "access" to Devil Engine on Switch or Steam, and this had resulted in the delay of the game's much-hyped 'Ignition' expansion.
We're now happy to report that both companies have settled this dispute and have issued a joint statement, which reads as follows:
We really liked Devil Engine when we reviewed it way back in 2019, calling it "a brutal yet rewarding tribute to the likes of Thunder Force and R-Type" and awarding it 8/10.
[source twitter.com]