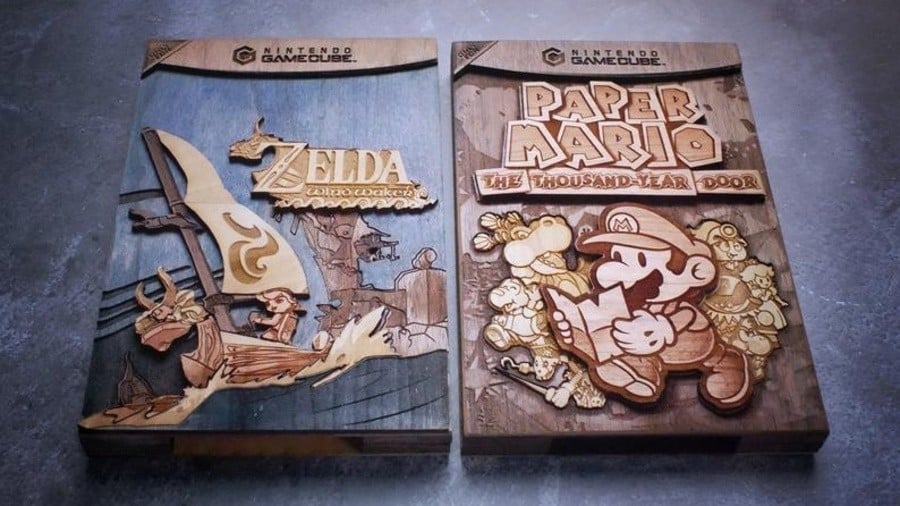 With its colourful cast of iconic characters, Nintendo has released some pretty incredible box art covers over the years that can instantly take you back to happier, nostalgic times. If you fancy showing off your love for one of these gorgeous covers, here's an equally incredible way of doing just that.
Etsy seller Pigminted, based in Indiana, US, is selling a number of amazing wooden depictions of our favourite games. There are GameCube classics like Zelda: The Wind Waker and Paper Mario: The Thousand-Year Door, Game Boy cartridges for games like Pokémon Red and Blue, as well as SNES carts, N64 carts, Pokémon cards, and more.
Check these out:
The seller says that the products are hand-made and engraved – so don't expect them to be cheap – and can be purchased from Pigminted's Etsy store here. Some include options to be personalised if you're planning on giving one of these as a gift. They're just stunning, aren't they?
Have you had a browse of the store? Which design's your favourite? We can't stop eyeing up that Paper Mario carving...
[source etsy.com, via dualshockers.com]