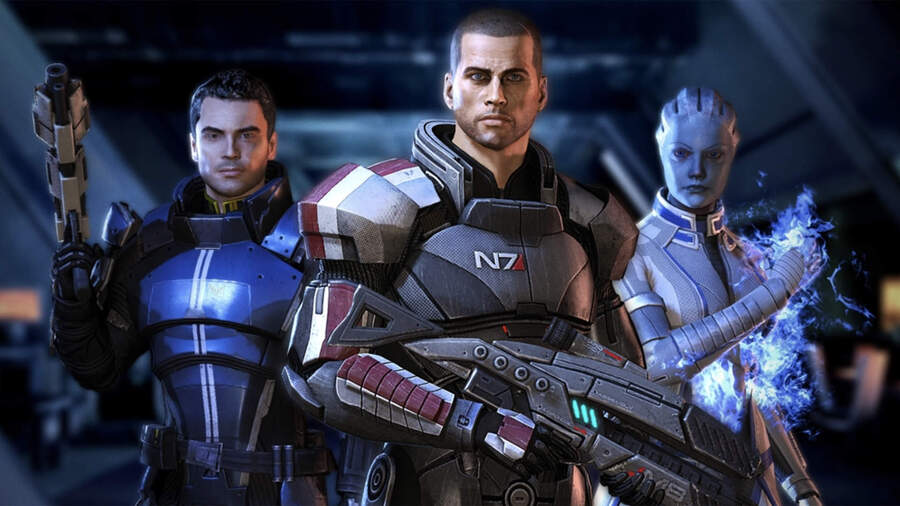 Update: Well, that's official, then – the Switch is missing out. Mass Effect Legendary Edition has been confirmed for current-gen Sony and Microsoft consoles (and PC) with next-gen enhancements on the way, but there's no love for Nintendo's console in this instance.
---
Original Story [Tue 22nd Sep, 2020 10:45 BST]: The heavily rumoured Mass Effect Trilogy Remaster release won't be coming to Nintendo Switch as previously expected, according to VentureBeat's Jeff Grubb.
In a newly posted YouTube video, Grubb – known for his insider knowledge of the industry – briefly discusses the rumoured title, noting that Mass Effect is "definitely not" one of the seven games EA is planning to bring to Switch over the next year (thanks, VGC).
He explains that he'll be able to share more details on the new release next week, and speaking on the Xbox Expansion Pass podcast, has also suggested that the remaster compilation will actually be titled 'Legendary Edition'.
Just last week, a retail listing for the Mass Effect Trilogy Remaster was spotted for Switch before it was immediately taken down. This caused some to believe that it might appear in Nintendo's Partner Showcase the following day, but that never materialised. It then reappeared at a second retailer, before getting taken down yet again. Both times, the game was listed as launching in October.
So is the game coming to Switch or not? Will it simply launch on Switch a year-or-so after it does on other platforms, explaining both the retail listings and Grubb's comments? We'll have to wait and see.
[source youtube.com, via open.spotify.com, videogameschronicle.com]