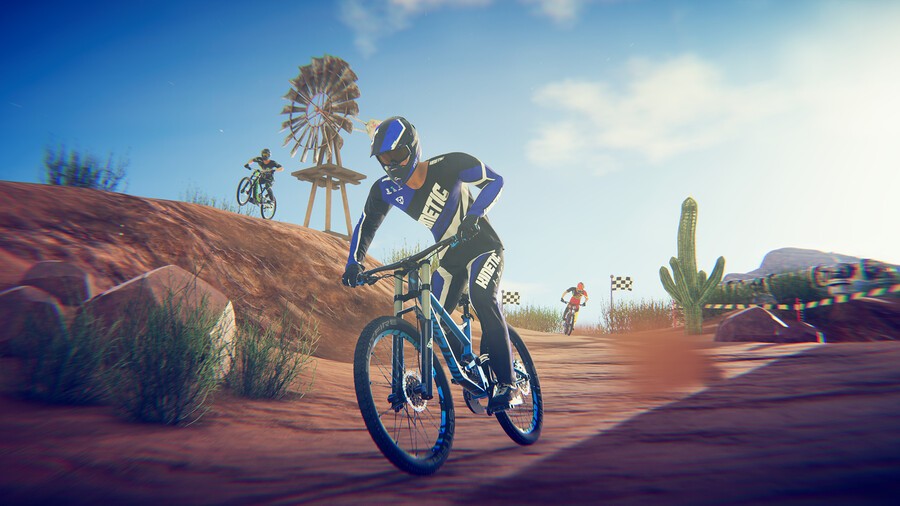 Last Friday saw the launch of Descenders on Nintendo Switch, an extreme downhill biking game that's been available on Steam and other consoles for several months now. Despite already being out in the wild elsewhere, the game's Switch launch has been a pretty major success.
Mike Rose, of publisher No More Robots, has shared some fascinating statistics about the game's launch on social media today. Rose says that the game is the team's "biggest Switch launch ever", earning a six-figure revenue in its opening weekend alone.
The release caused the game's total concurrent users to spike to 6,100, a total that's 1,000 higher than the game's previous record, and one that demonstrates just how many players are active and jumping into new releases on Switch. It even caused sales on other platforms to spike by 40%, too.
The news follows a string of similar success stories on Switch, with a number of indie publishers recently speaking out about how their games have performed surprisingly well on Nintendo's console.
If you haven't played Descenders yet, we'd certainly recommend it. In our full review, we said the Switch port is a surprisingly robust package that's well worth a go, even with the graphical downgrade it's received when compared to other versions.
[source twitter.com]