The ex-Apple Arcade exclusive action-adventure RPG Oceanhorn 2: Knights of the Lost Realm will be launching on Nintendo Switch on 28th October, it's been confirmed.
The game has players embarking on "an epic adventure through a gorgeous open world, in an attempt to save Gaia by uniting the land folk against imminent danger." It'll be available for €29.99 / $29.99 / £29.99 when it launches later this month, but pre-orders – starting on the 21st – will include a 10% discount.
"We are extremely excited to be at the finish line of this important milestone for Oceanhorn 2: Knights of the Lost Realm," says Heikki Repo, Creative Director of developer Cornfox & Brothers. "Nintendo Switch is such an ideal platform for this type of game, providing smooth controls and an overall enjoyable experience that feels natural. We can't wait for everyone to try it out for themselves!"
We had pretty mixed feelings on the first game when it came to Switch in 2017, so hopefully this second title – actually a prequel to the first – will fair a little better. In our review of the first game, we said:
Oceanhorn: Monster of Uncharted Seas is an ambitious title that does some things rather well, finding a way to endear itself to players. It has a few problems, some from design choices and others from its mobile legacy that should have been adjusted for console, but what it doesn't lack is heart. The desire of the developers to pay homage to classic adventure series, but in their own way, shines through.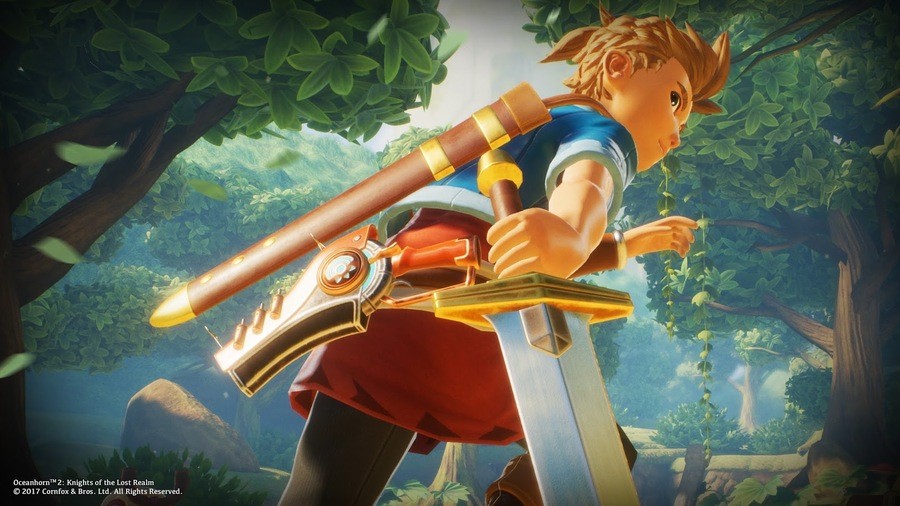 Naturally, we'll have a review of this new Oceanhorn game for you a little nearer to release, too. Stay tuned for that, and share your thoughts with us in the comments below.