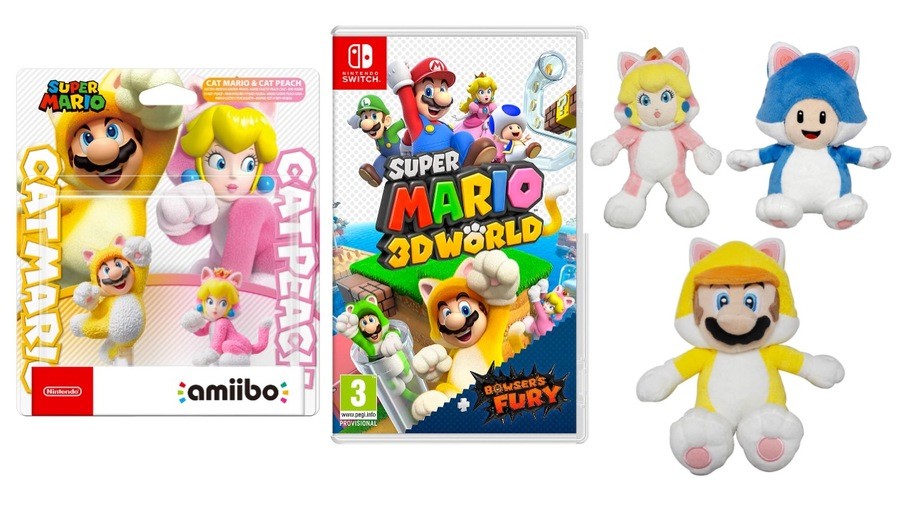 If Super Mario 3D All-Stars wasn't enough, remember that we also have Super Mario 3D World + Bowser's Fury launching early next year, bringing the Wii U great over to Switch with some exciting new content.
Pre-orders for the physical version of the game have now gone live on the Nintendo Official UK Store, and there's plenty of extra goodies you can grab, too. We're talking the game, the amiibo, soft plush toys, and discounted bundles should you want to really treat yourself.
Check out all the options below.
The amiibo can also be found at other stores, including the option to buy each figure separately in the US.
Are you thinking of picking this one up? Will you be treating yourself to a bundle? Super Mario 3D World + Bowser's Fury launches on 12th February 2021.