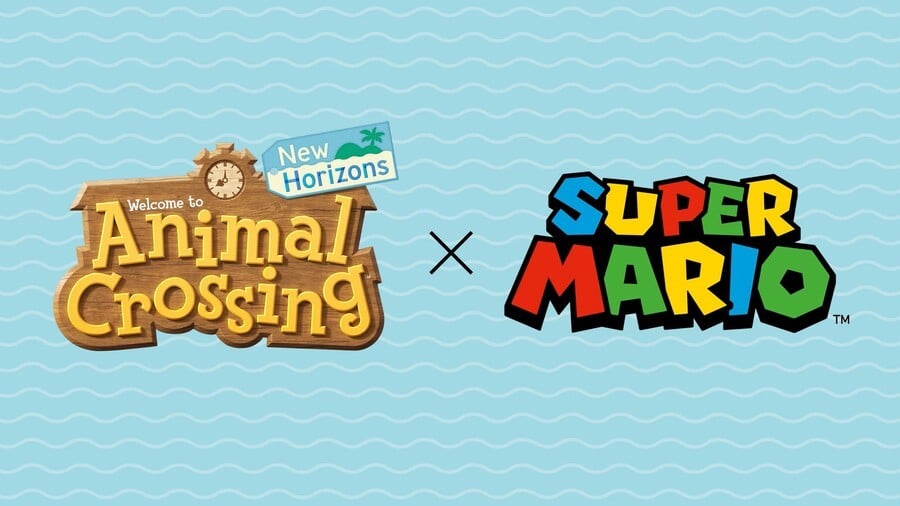 Today's Super Mario 35th Anniversary Direct threw up quite the number of plumber-themed announcements, several of them long-anticipated, others complete surprises. Nestled amongst the bigger news items were a few smaller nuggets; one particular inter-series mingling that caught our eye was the 'Animal Crossing: New Horizons X Super Mario' crossover that showed up about halfway though.
In honour of Super Mario's 35th birthday, themed furniture from the series will appear in Animal Crossing: New Horizons, and they're coming in March 2021 (which will incidentally mark the first anniversary of New Horizons on Switch).
Hopefully, this will mean the return of several Nintendo-themed items which featured in Animal Crossing: New Leaf on 3DS but are missing from the Switch iteration at present, although there's no information on what form this furniture will take just yet. New Leaf featured a number of Nintendo-themed items including hardware-based furniture (remember those giant DS benches?) and other goodies from various franchises, including The Legend of Zelda and Metroid.
Here's a shot of some of the items we collected in New Leaf:
March is a little way off, but we're hardly wanting for Mario-themed content right now! In the meantime, we'll be dreaming of decorating out islands with Fire Flowers, Red Shells and Starmen.
Let us know below what Mario-themed items you'd like to see in Animal Crossing.