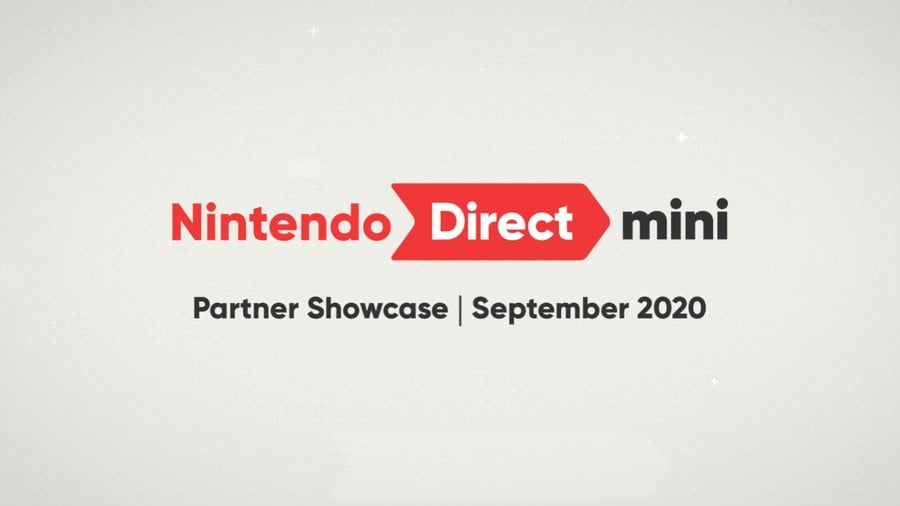 Update: Watch it live here!
---
Nintendo has announced that another Nintendo Direct Mini: Partner Showcase will be broadcast tomorrow (Thursday 17th September) at 3pm BST / 4pm CET / 10am ET / 7am PT.
By sheer coincidence, this surprise Nintendo Direct Mini is coming on the same day as Nintendo Life's very own Nintendo Life Indie Spotlight a few hours later. So you've got a double helping of Nintendo Switch treats to look forward to tomorrow!
Nintendo of America announced the surprise showcase via the tweet below:
Tune in on Thursday 17th September at 15:00 UK time / 16:00 CEST for a live-streamed Nintendo Direct Mini: Partner Showcase, featuring information on upcoming Nintendo Switch titles exclusively from Nintendo's publishing partners.
This will be the third Nintendo Direct Mini: Partner Showcase in as many months, with the July and August editions highlighting Switch games from third-party publishers in a smaller scale format than bigger full fat Nintendo Directs, the last of which was broadcast over a year ago (discounting the recent Mario-specific 35th Anniversary Direct, of course).
As usual, you'll be able to tune in and watch the broadcast right here on Nintendo Life. Then you can take a few hours to compose yourself and prepare for our Nintendo Life Indie Spotlight scheduled for later on in the day (10:15PM BST / 11:15PM CET / 2:15PM PT / 5:15PM ET) Lovely!
Excited for what might come up in this Nintendo Direct Mini? Let us know your predictions below.
---
[source twitter.com]