If you're seeking a new Musou-style game that perhaps isn't Zelda-themed, be on the lookout for Dynasty Warriors 9 Empires.
At this year's online-only Tokyo Game Show, Koei Tecmo announced it would be bringing the game to the Nintendo Switch and multiple other platforms early next year with the help of Omega Force.
Here are the details courtesy of the publisher, along with a teaser trailer (above):
Combining the 1 vs. 1,000 action of DYNASTY WARRIORS with the addition of strategic elements, including unit command, DYNASTY WARRIORS 9 Empires sets players on a quest to conquer ancient China by both sword and strategy. Powerful Siege Battles enable commanders to deploy units to capture strategic points on the map like castles. Experiencing high-stakes fights at every turn, players can now take control of these central points on the battlefield through the use of fire attacks or other stratagem, siege weapons, and, at times, simply by force as commanders execute their strategies and attack enemy troops by issuing vital commands to units throughout the skirmish.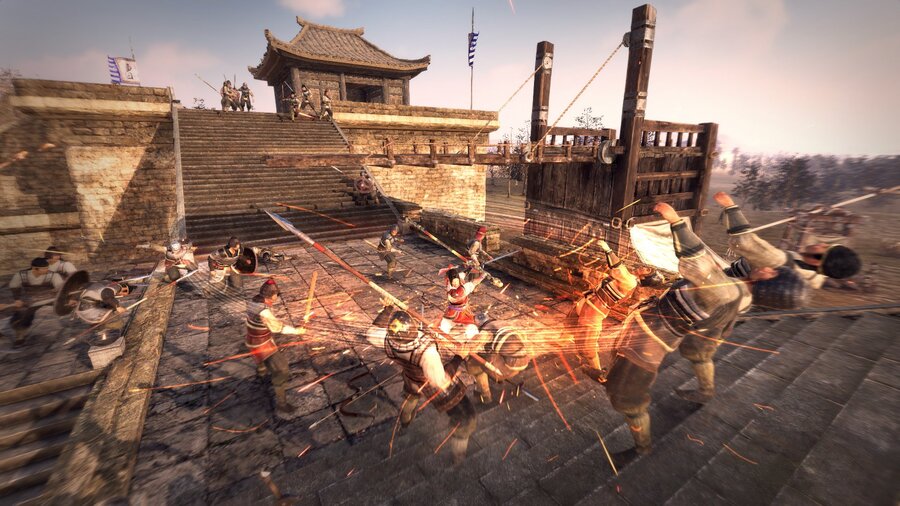 Have you played any of the previous games in the Dynasty Warriors series or will you be sticking with the Nintendo-themed Musou games? Tell us down below.
[source youtu.be, via twitter.com]