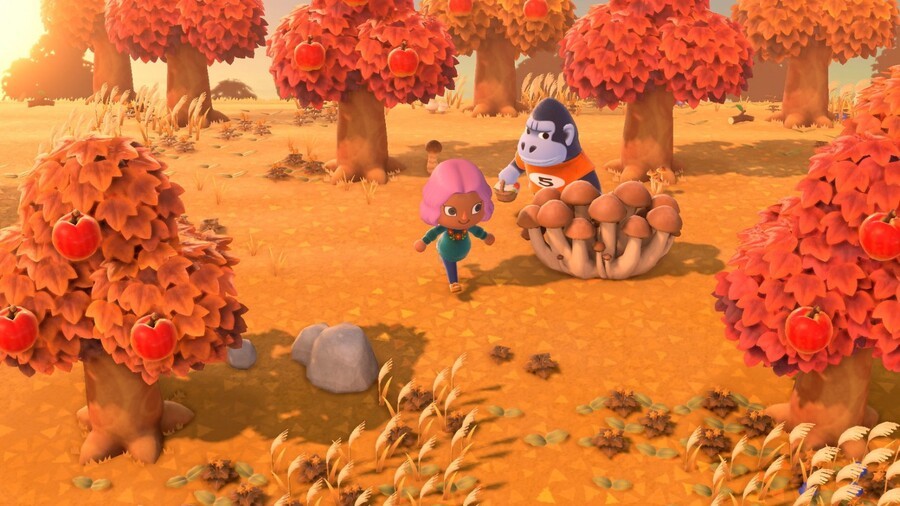 It feels like it's been forever since we last heard about the promised fall update for Animal Crossing: New Horizons, but a new post from Nintendo's Canadian website gives us a small – and we mean, very small – update.
The post details free updates heading to a selection of games in the near future, including New Horizons' next set of additions. As well as indicating that the update is 'around the corner', it also promises that it will feature some "spook-tacular tricks and treats." We like the sound of that.
It's time to celebrate the fall season in the Animal Crossing: New Horizons game—which means there's another free update around the corner. Be prepared for seasonal in-game events and activities, plus some spook-tacular tricks and treats!
The fall update was first mentioned back in July, just days before the launch of the game's second summer update. Details have been pretty much non-existent, so it's nice to see it get even a small mention.
Are you still playing Animal Crossing: New Horizons? Are you excited to see what the fall update will bring? If you're after a full list of fall recipes for the game, we just so happen to that for you right here.
[source nintendo.com, via animalcrossingworld.com]