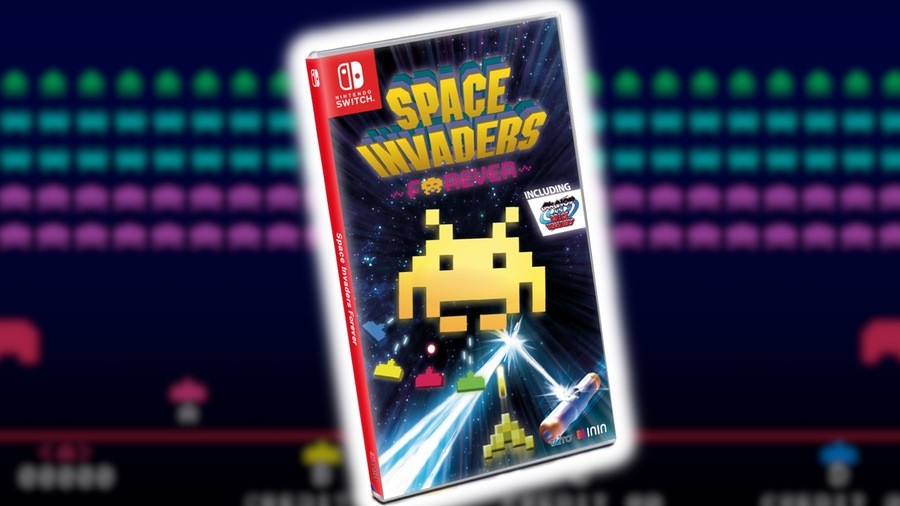 TAITO and ININ Games have shared details on Space Invaders Forever, a new compilation of Space Invaders titles headed to Switch in one handy package.
The bundle will be released both digitally and physically across North America, Europe, Australia and New Zealand, and is said to feature "greatly improved graphics and interactive sound to deliver a new immersive experience". It includes three takes on the classic space shooter:
Space Invaders Extreme
Space Invaders Gigamax 4 SE
Arkanoid vs. Space Invaders
Here's some PR:
Welcome to the new invasion!

Space Invaders Gigamax 4 SE will finally be available on consoles as part of the Forever Collection.
Team up with up to 3 friends to shoot down the invaders to clear the stages as fast as possible. This brand new 4-player-coop-experience offers new stages, gimmicks and new music written by TAITO's in-house sound team 'ZUNTATA'.

Arkanoid vs. Space Invaders is the perfect union of two Arcade Kings. Two of TAITO's most iconic and beloved video game series clash on console and combine elements from both arcade classics. Players are controlling the Arkanoid Vaus paddle ship to defeat waves of Space Invaders.

Beat all 150 stages with your skills and unlock 40 different characters from the TAITO legacy. Each character has unique abilities - use more than 20 different skills, including power-ups and protective fire. Are you ready to defeat the huge 3D Invader bosses and save the galaxy?
No release date has been revealed just yet, although it's worth noting that Space Invaders Invincible Collection also arrived on Switch recently. It was a Japan-only affair, although a limited western physical release did also appear earlier this summer. You can never have too much Space Invaders, we suppose?
Are you a Space Invaders fan? Thinking of picking this up? Let us know in the comments.