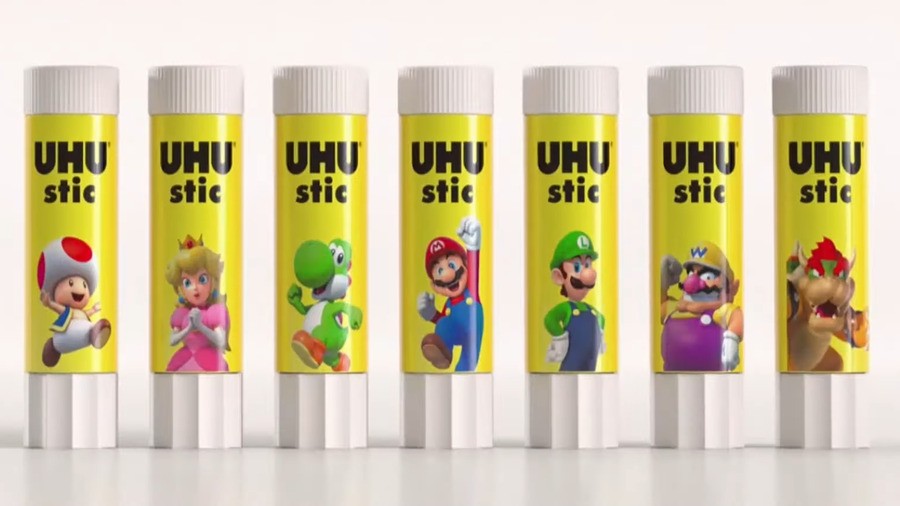 As we get closer to Mario's 35th anniversary in September, more and more Super Mario themed products are being released.
Earlier this week, PowerA and HORI announced some new Nintendo Switch controllers, and now, Nintendo is teaming up with the German manufacturer UHU to release Mario-themed adhesive products. As you can see in the commercial below, there are handy items like glue sticks, white tack, correction tape, and more.
If you're not interested in glue, perhaps you would prefer Mario's new LEGO line or the upcoming Mario-themed Monopoly and Jenga board games. If that's still not enough, it might be worth waiting until September to see if these rumours about the 35th-anniversary remasters come true.
[source gonintendo.com]