Today sees the launch of the new LEGO Super Mario range, with Nintendo's biggest mascot receiving the colourful brick treatment for the very first time. As well as full sets and courses that you can build, the Starter Course includes an interactive Mario figure, complete with sounds and visual effects.
We'd argue that it's one of LEGO's most exciting and intriguing pieces of kit, even without the Mario likeness, and it certainly serves as the standout feature of the entire Mario product line. What makes it even better is that Charles Martinet, the voice of Super Mario himself, actually recorded new lines especially for the toy.
You'll hear some of his work in the trailer above; in a recent interview for us here at Nintendo Life, LEGO Super Mario lead designer, Jonathan Bennink, provided a little more insight into what it was like working with such an iconic talent.
"We had Charles Martinet record a few special lines. It was a cool moment when we received a sound file from the voice of Mario, specifically made for us! But I think Nintendo strikes a really nice balance between making sure that it's IP approved, but also they care about the end-user and the fun in it a lot."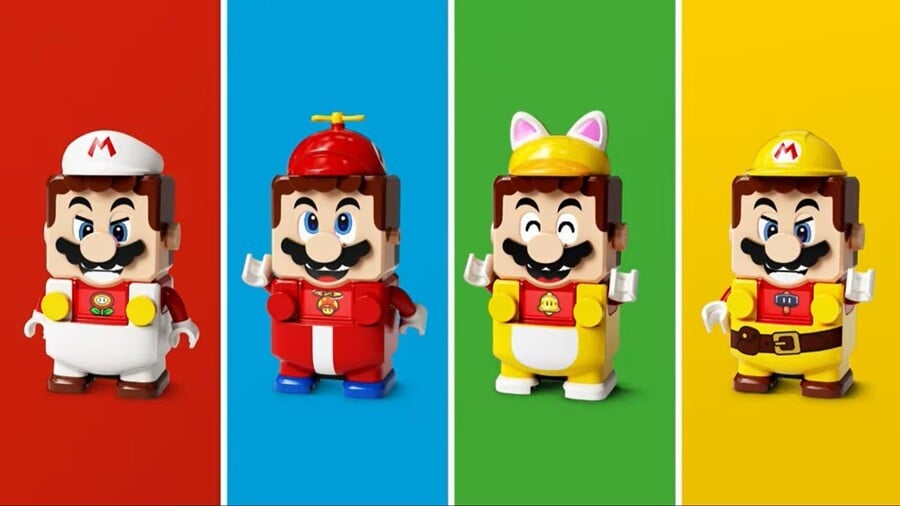 In the same interview, Bennink talks about taking trips to Kyoto to meet up with Nintendo during the product's development process. Martinet wasn't the only audio-based Nintendo legend involved in the project, as renowned composer and sound director Koji Kondo also had a significant input.
"...Two times a week we'd have a Skype call or Teams call. Then before coronavirus hit we had three or four workshops per year where they would come to Billund or we would go to Kyoto... We had meetings with Koji Kondo about the sound, and you have to work at Nintendo for years before you can meet Koji Kondo! It was a great privilege for us to be able to work with our childhood heroes."
Have you picked up any of the LEGO Mario range today? What are your thoughts so far? Let us know in the comments.
[source nintendolife.com]