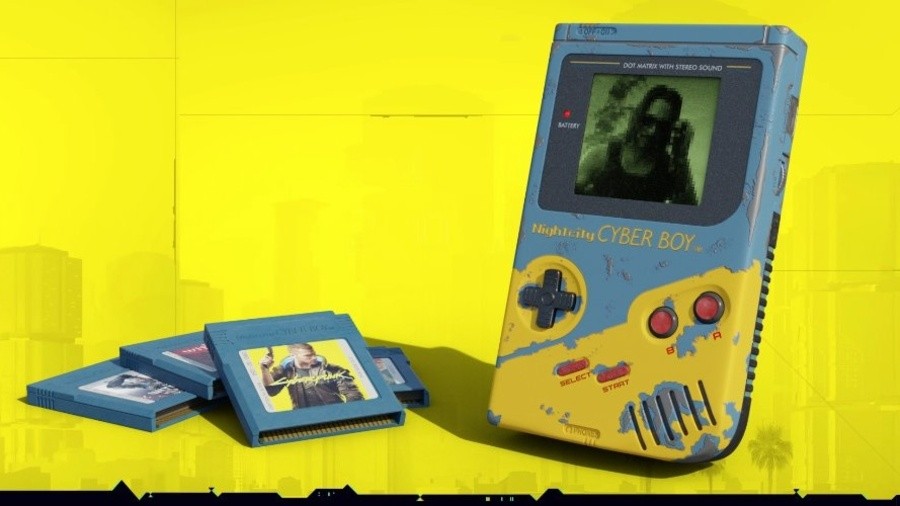 CD Projekt Red's new game Cyberpunk 2077 might not be out until November, but it's already established a fanbase.
Blender artist, Tomek Dittrich, is such a big fan, he's gone to the extent of creating a "Nightcity Cyber Boy". The full 3D model of this concept even includes a Cyber Boy version of Cyberpunk 2077. In the brief clip below, you can see the mysterious Johnny Silverhand on-screen.
The additional cartridges on display appear to be The Witcher games - perhaps one of them is a demake of The Witcher 3: Wild Hunt - Complete Edition? Speaking of The Witcher, if you want to play a CD Projekt Red game on your Nintendo system, for now, you'll just stick with Geralt's third outing or Thronebreaker: The Witcher Tales on the Switch.
While this is just a concept, believe it or not, but CD Projekt has already released some other Cyberpunk themed devices including a Limited Edition Xbox One X console, controller, and external harddrive. Would you like to see the Cyber Boy brought to life? Do you miss the Game Boy era? Leave a comment down below.
[source twitter.com, via gonintendo.com]