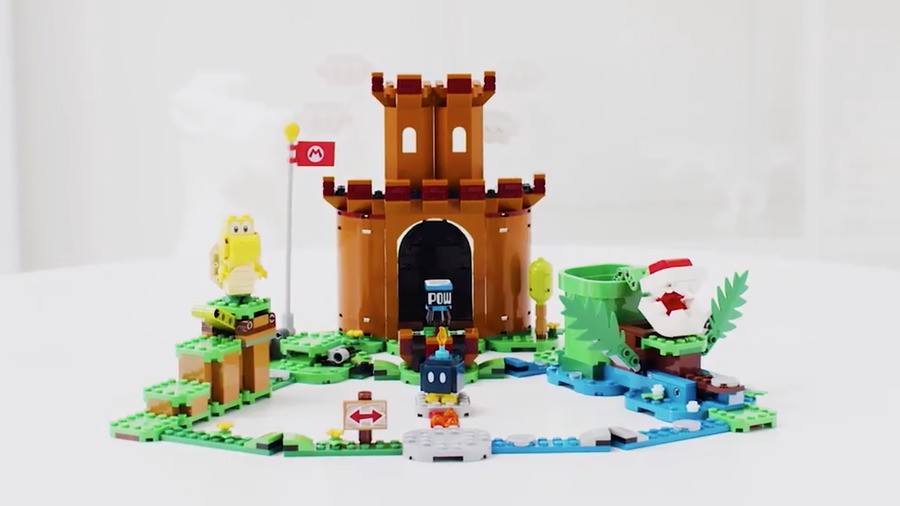 We hope you've been saving your pennies, because Nintendo has just lifted the lid on a whole new wave of Super Mario LEGO expansions. Strap yourselves in.
Shared today on social media, the following video gives you a look at new packs starring some Mushroom Kingdom fan-favourites, including the likes of Yoshi, King Boo, Thwomp, Bowser and more. Additional character packs will "enhance your experience":
In addition to the Piranha Plant Power Slide Expansion Set and Bowser's Castle Boss Battle Expansion Set announced in April, the Expansion Set line-up includes: the Guarded Fortress Expansion Set, the Mario's House & Yoshi Expansion Set, the Toad's Treasure Hunt Expansion Set, the Desert Pokey Expansion Set, the Whomp's Lava Trouble Expansion Set and the Boomer Bill Barrage Expansion Set.
Nintendo also recently revealed several LEGO Mario 'Power-Up' sets, planned to arrive alongside the previously revealed LEGO Mario sets on 1st August this year. We were also treated to a closer look at the Monty Mole & Super Mushroom Expansion Set back in April.
That's not all though, as Nintendo has also revealed a list of enemies that'll be available in blind bag character packs:
Also announced today are ten collectible enemy characters that are available in blind bag Character Packs, adding that extra level of excitement. Each pack will contain a buildable character and action tag to play with – it could be a Paragoomba, Fuzzy, Spiny, Buzzy Beetle, Bullet Bill, Bob-omb, Eep Cheep, Blooper, Urchin or Peepa!
We've been gathering up a number of pre-order options for you if you're interested in starting a Mario LEGO collection. Make sure to let us know what you think of these new expansions with a comment below.