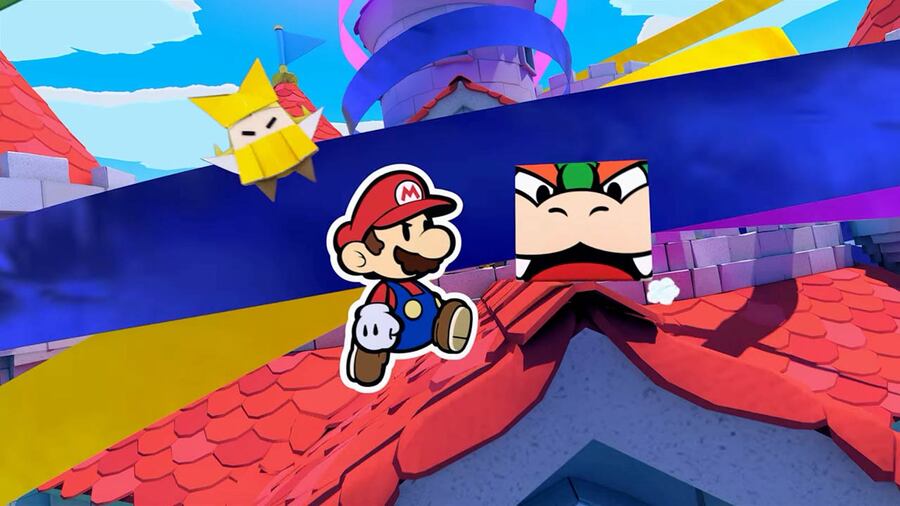 With the release of Paper Mario: The Origami King just around the corner, we've teamed up with the fine folks over at Nintendo Players UK to host a crafty community fan art competition!
You'll want to get out your very best pens, pencils and paper for this one because digital download codes of the game - and lots of lovely eShop credit - are up for grabs. Here are all the details you need:
What Do You Need To Do?
Enter with your super-duper artwork. Anything goes; it can be cosplays, drawings, paper crafts, origami or even stop motion animation – the limit is your own imagination.
Nintendo Players UK will be accepting all submissions on Twitter. Simply send them a photo or video of your creation by tagging @NintendoPlayUK and using the hashtag #NPUKPaperMario.
Submission Deadline: 6pm, Saturday, 11th July 2020. Competition open to residents of the United Kingdom and Ireland only.
How Will The Winners Be Chosen?
Nintendo Players UK judges will assess all entrants and then whittle them down to eight of the finest, craftiest artworks. The top eight will then go to a public vote, with all artworks to be posted by @NintendoPlayUK.
Public Voting Open: 6pm, Sunday, 12th July 2020 – 6pm, Thursday, 16th July 2020.
The two artworks with the most votes will be awarded with a digital download code for Paper Mario: The Origami King. Five of the remaining finalists will each be awarded with £20.00 Nintendo eShop credit, which leaves just one more finalist to take care of...
The Special Nintendo Life 'Olney Prize'
Now here's where we at Nintendo Life come in. After the first two artworks have been chosen, our very own Alex Olney will select a third, awarding them with the illustrious 'Olney Prize'. This lucky so-and-so will also win a digital copy of Paper Mario: The Origami King and will be featured in a video on our YouTube channel.
We'll announce the lucky winners on our Twitter Account - @nintendolife
Winners announced: Tuesday, 21st July 2020.
We hope you'll get involved and have a bit of fun in the process. If you're looking for inspiration, why not check out all of the screenshots, trailers and more that we've seen for the new Paper Mario game so far?
Good luck!