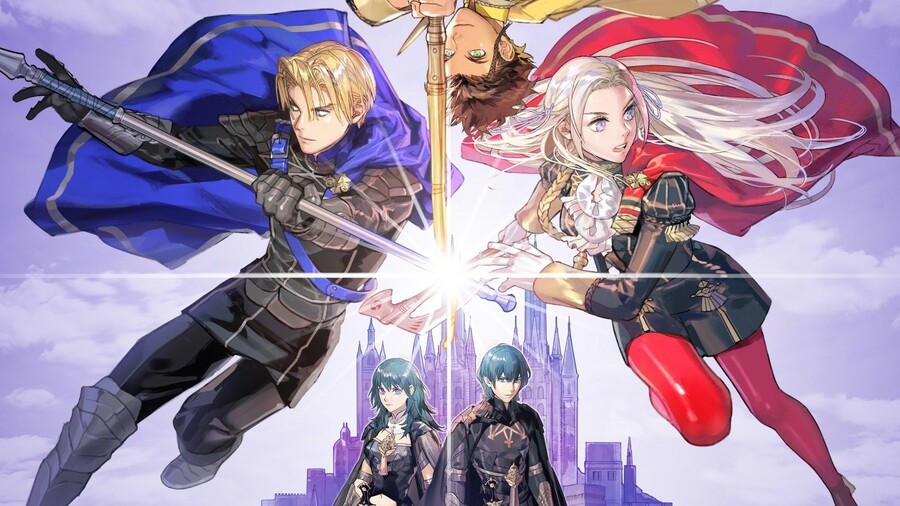 The Fire Emblem series celebrated its 30th anniversary in April and in honour of the milestone Japanese gaming publication Famitsu polled its readers on their favourite games from Nintendo's celebrated strategy RPG series.
Of course, Japan has received several entries in the franchise that we never got over here in the West--we didn't get our hands on an official release until 2003 when The Blazing Blade on GBA was localised--so a couple of entries in the top 5 (as posted to Twitter by @HDKirin) might be unfamiliar unless you're a die-hard fan. Here they are:
Hardcore followers of the series will no doubt be copying-and-pasting their finest 'Thank-You!' gifs when they see Genealogy of the Holy War in the number one spot. Geneology is the second game from Intelligent Systems' series developed for Super Famicom (with the first being the game at number five on the list, Mystery of the Emblem) and none of the SFC entries have been officially localised for the West... yet!
Yes, we're ever hopeful that one of these days we'll get a re-release or remake, especially in light of how well Fire Emblem: Three Houses has performed on Switch. We'd jump at the chance to sample the Super Famicom games in any official capacity, and we're sure we're not alone.
Team NL's personal ranking of the games (the ones that released round these parts, that is) tended towards the portable entries, and we also surveyed you lovely people for your own ranking of Fire Emblem games. The result? Most Fire Emblem games are damn good - that's the result!
How does Famitsu readers' top 5 compare to yours? Let us know with a lovely comment in the box down there.
[source twitter.com]