Previously available on a number of platforms - including the good old Wii U - Factotum 90 is back once again, this time launching on Nintendo Switch.
If you haven't checked this one out before, Factotum 90 is a puzzle game which has you controlling two cute little robots as you explore 30 different levels. You can only control one of these at a time, and you'll need to use them to find a way to restore power to your broken ship which collided with something in deep space, trapping you inside.
We actually reviewed the Wii U version a few years ago should you want to learn more. We thought it was a solid little puzzler back then and one that you should probably check out - here's a snippet of what we had to say:
Factotum's cute, easily-controllable robot pair and complicated puzzles will endear it to its players. Despite some issues with pokey movement and the nasty effects of staring at green screens for hours, it's a solid puzzle game with a great visual theme. Even though you may never really care for the people onboard the ship, after watching two boxy little robots chatter at each other you'll want to see this game through to its end. You don't want to leave these two buddies lingering on a broken ship in space, do you?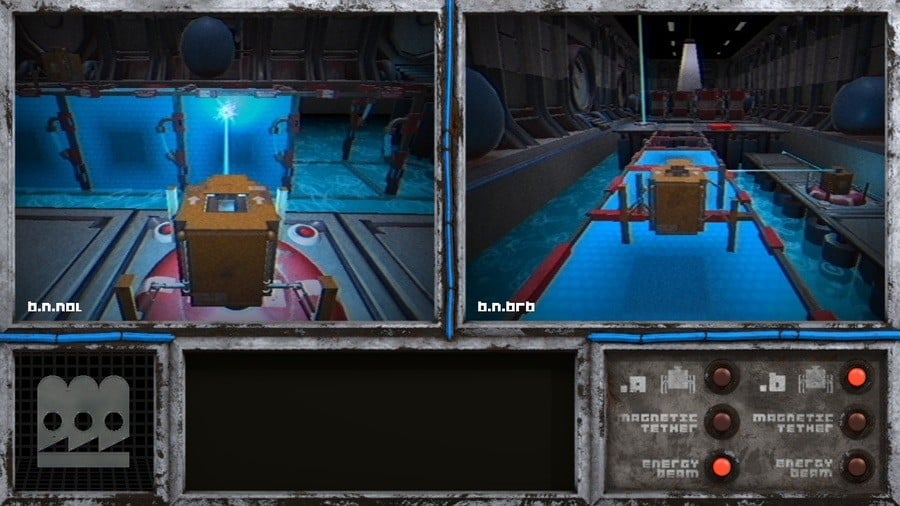 The game will arrive on Nintendo Switch on 19th March, with pricing set at $7.99 / 7.99€ / £6.99.
Think you might give this one a go? Let us know in the usual spot.