One of the stars of last week's Nintendo Direct Mini, Ninjala has been on our radar for some time now. Nintendo fans have noticed the title's similarities to the Splatoon series and the developer's president, Kazuki Morishita, seems to think that it'll do pretty well for itself when it launches later this year. Sounds like it could well be one to keep an eye out for, then.
If you are interested in the new free-to-play online battler, you might want to check out the brand new animated film shared above. Called 'Ninjala Episode 0: Ninja-Gum is Born', the film offers a look at the game's quirky cast of characters and the lore behind their colourful world. Here's the episode synopsis:

Eagle City, Komerica -- WNA Research Laboratory Branch
WNA researchers Burton, Berecca, and Ron continue their tireless efforts to develop "Ninja-Gum"; a mysterious substance that activates latent Ninja DNA in people descended from those legendary mercenary warriors (alt: those legendary mercenaries from days gone by).
Today, all their hard work finally pays off. It is here - on their 2,503rd attempt - that they finally succeed in producing Ninja-Gum! Burton and Berecca can barely contain their excitement, and waste no time in trying the gum for themselves! But then...
The game itself is set to launch worldwide this May and, just like Switch's other free-to-play titles, you won't need an online subscription to play.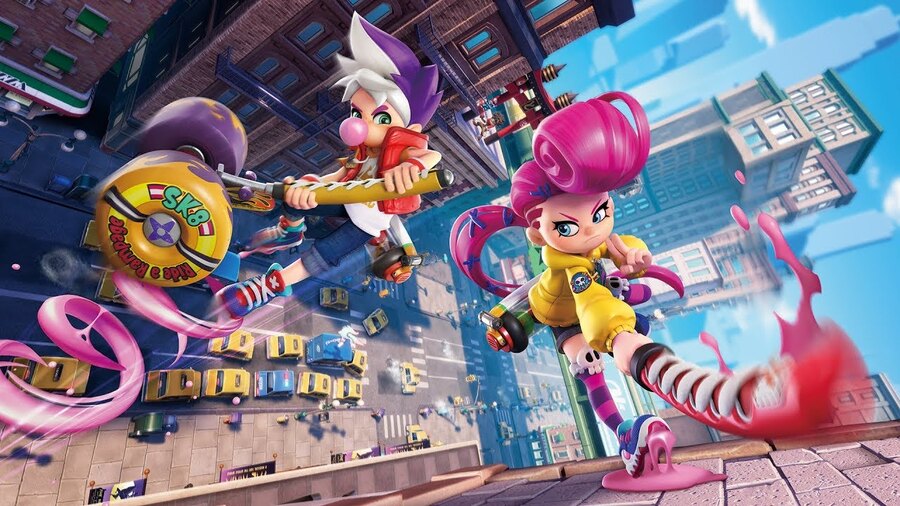 Think you'll give the game a try this summer? Share your thoughts with us below.

---
Thanks to Greatsong for the tip!