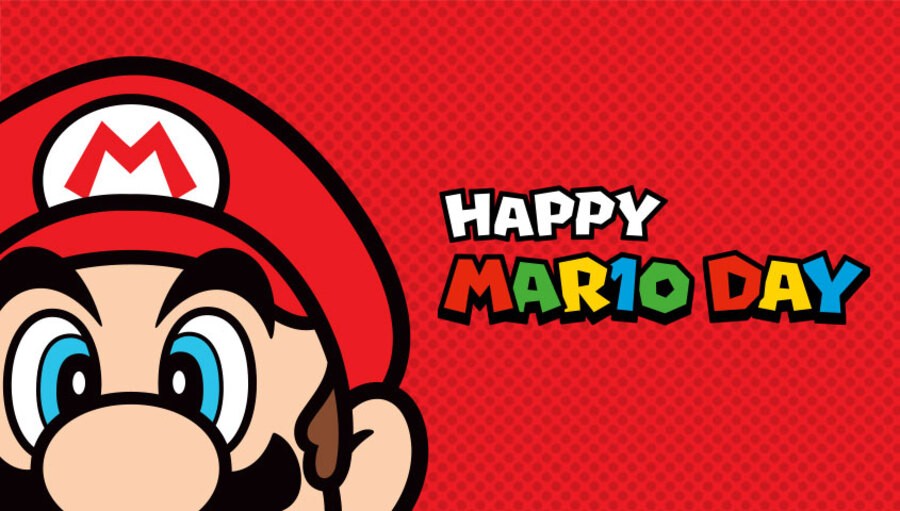 It's the most wonderful time of the year for Nintendo's biggest star, as MAR10 Day pops up on our calendars once again.
Yes, as is now tradition, this particular day of the year is cause for celebration for those who love Super Mario. Why? Well, because 'MAR 10' looks just like 'Mario', so why not?
If you've missed the news, Nintendo actually started the celebrations early with a selection of very tasty discounts on top Mario games in North America and a scheme which gives players a 20% discount on select merchandise. If you're looking to pick up any goods featuring Nintendo's number one mascot, now's certainly the time.
We're also hosting our very own competition in partnership with the lovely folks over the Nintendo Official UK Store where you can get your hands on some lovely Super Mario Odyssey art prints. Make sure to enter if you haven't already.
Believe it or not, we've actually seen four new Mario games arrive on the scene since last year's MAR10 Day. Super Mario Maker 2 launched in June 2019, Dr. Mario World and Mario Kart Tour boosted his mobile offerings soon after, and then Mario & Sonic at the Olympic Games Tokyo 2020 launched in November.
It's hard to predict what this year will bring, but we wouldn't mind a Super Mario Odyssey 2...
Anyway, how are you planning to celebrate the special day? Will you make a new course in Super Mario Maker 2? Will you be loading up your old favourite Mario game? Let us know in the comments.