Super Mario art prints up for grabs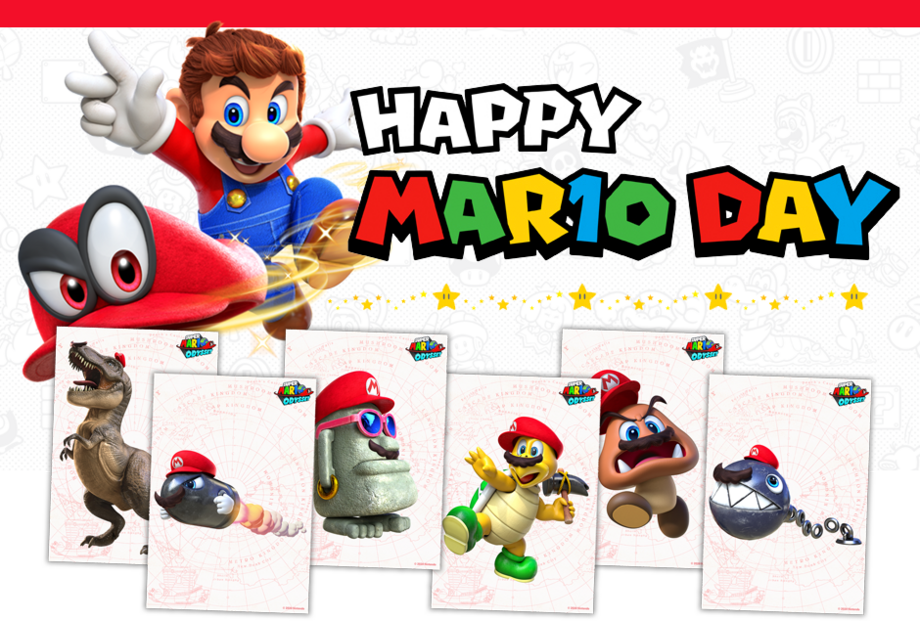 Today is 10th March, otherwise known as Mario Day, and in honour of the occasion we're teaming up with the Nintendo Official UK Store to give away a prize bundle of the 6 Super Mario Odyssey-themed A3 art prints.
But why is it Mario Day on 10th March? you might well ask. Well, the fine people of the Americas write the date with the month before the day, so '10/Mar' becomes 'Mar/10' or 'MAR10', resulting in the perfect day to celebrate all things related to the Mushroom Kingdom's finest plumber/doctor/sportsman/referee/spaghetti-and-royalty enthusiast.
To enter the competition for a chance to win the Super Mario art print bundle, just follow the instructions below. The competition ends at midnight tonight (GMT). Good luck!
About The Prize
Each of the A3 art prints features an enemy 'cap-tured' and controlled by Mario using his friend Cappy, the sentient headwear with the googly eyes. One winner will receive the pack of all six prints.
Find Out More
These exclusive prints have been created for MAR10 Day and are available to pre-order now on the Nintendo Official UK Store.
How To Win
It's simple, login or register and answer the question, we'll randomly select the winner(s) and contact them via email.
Enter The Competition
Sorry, you're too late, the competition is now closed, please try again another time!
And The Winner Is...
Rules
Closing date for entry is midnight GMT Tue 10th March 2020, winners will be contacted via email for their postal address, prizes will then be posted via registered mail. You may only enter once, duplicate entries will be removed. You must be a UK resident to receive the winning prize. Please read our full competition terms and conditions before entering.