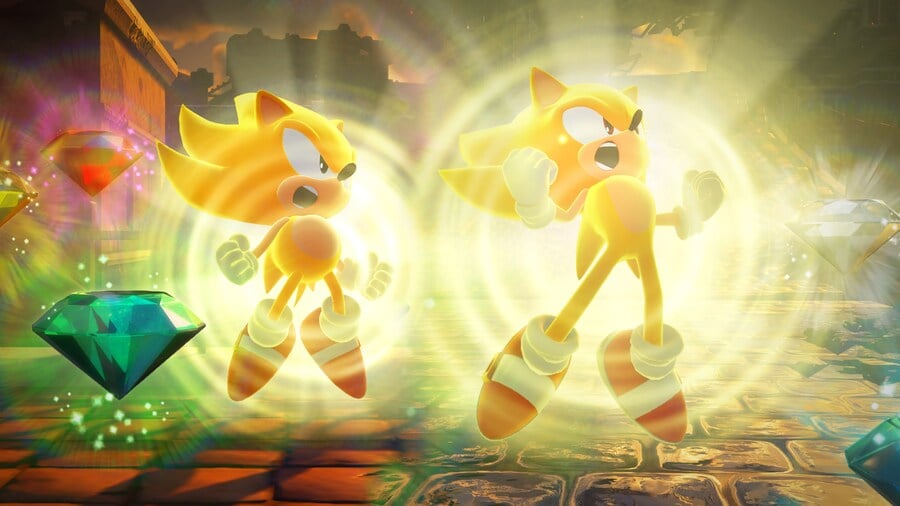 Despite all of the early drama with the Sonic movie and the horrible design of the lead character, most reviewers found the film to be pleasant enough and the audience score amazingly is on 93%. Sonic fans are fickle, we guess?
Still, Sonic's origin story in this new cinematic universe was perhaps a bit too bare-bones, opting for a story focussed on his time on Earth. Turns out we could have had a very different movie, as early drafts seemed to include more of the wider Sonic universe – such as everyone's favourite yellow blur, Super Sonic.
Speaking to ComicBook.com, director Jeff Fowler discusses the dilemma about whether to include Super Sonic in the movie or not:
It didn't make sense to obviously bring in the Super Sonic thing just yet. I mean, there were very early versions of the script and the outlines where... because we knew that's something that's very important in the fan mythology, or the mythology that fans love. And Chaos Emeralds are definitely a huge part, even going back to the first game in '91, and it was definitely something that we were kind of trying to see. Like, "Does it make sense to include one of these?"
This all makes sense; as Fowler says, Chaos Emeralds have been a part of the Sonic series of games since day one. It seems like a natural conclusion to feature Super Sonic in the movie, but also it's understandable why the studio didn't want to bombard newcomers to the Sonic universe with too many new concepts.
Let us know what you think about this tidbit of movie trivia with a comment below. Would this appearance of Super Sonic have made the movie that little bit more special? Or are you glad they opted not to bother?
[source comicbook.com]