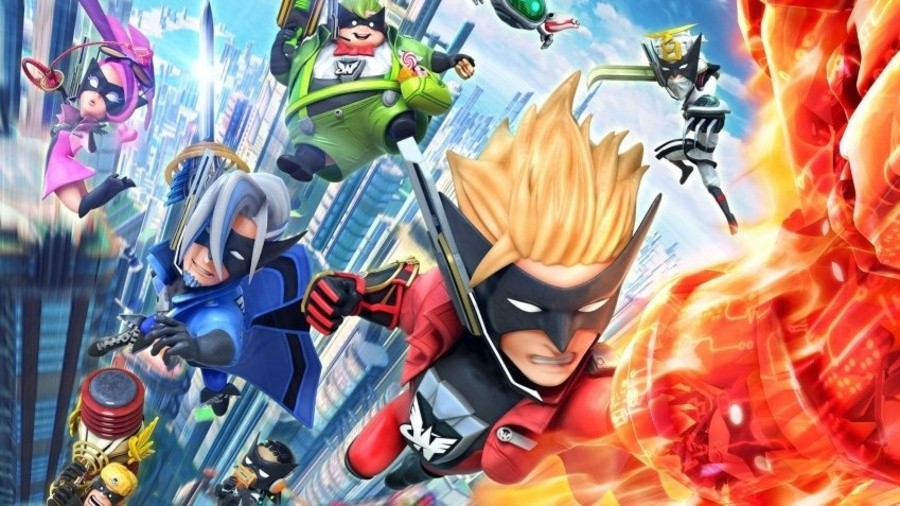 Just days after its Kickstarter announcement, The Wonderful 101: Remastered for Nintendo Switch has already been rated by the Australian Classification Board. Like the original release, it has received a 'PG' rating for parental guidance, as it contains mild fantasy violence and sexual references.
If you haven't played the 2013 Wii U title and are wondering how such a bright and colourful little game could possibly contain any naughty references in it, here's an excerpt from Eurogamer's review:
Most female characters are introduced with ass and boob shots, which I can just about get over - with these character models, such assets are basically triangles anyway. There are sub-surface sexual tensions, too, particularly with the 101's base, the Virgin Victory, and its pilot Alice, but these will arguably sail over the heads of children. The mind-boggling inclusion is a female boss whom the Wonderful 101 refer to as a 'cougar' and who makes several jokes about the size of Wonder Blue's penis.
And here's the rating itself:
As pointed out by Gematsu, the classification lists Nintendo., Ltd as the publisher even though PlatinumGames said it would be "self-publishing" for the first time. This could easily be a mistake by the ACB, and by the looks of it, most of the same information from the original 2013 listing has been copied across to the new rating. One key difference, though, is the fact the applicant of the remastered version is PlatinumGames Inc. For reference, the original applicant in 2013 was Nintendo Australia.
At the very least, this rating suggests the game is currently on track for its estimated delivery of April 2020. Have you backed it yet? Tell us in the comments.
[source twitter.com, via classification.gov.au]