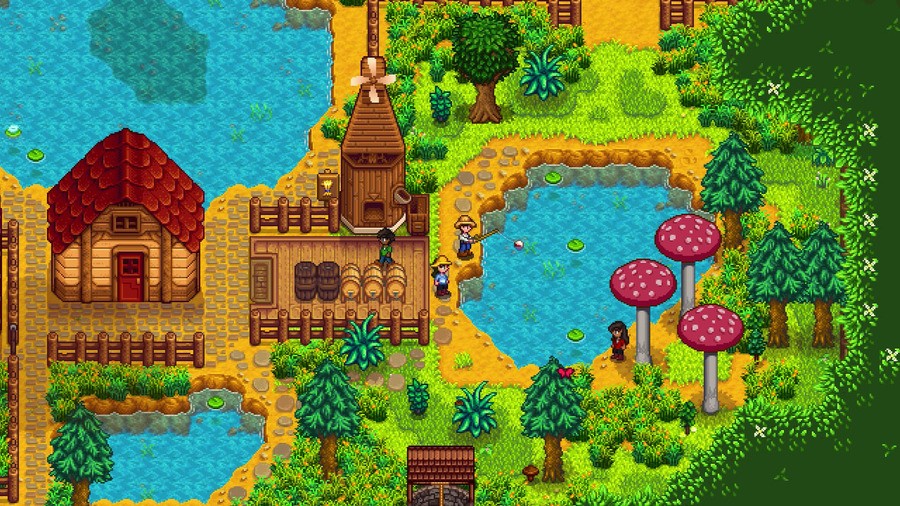 The creator of the hugely popular farming simulator game Stardew Valley has revealed that he has another two projects in the works. Both will have ties to the original game.
Eric Barone, known as ConcernedApe online, first spoke about the new games on social media in response to a fan. He notes that one non-farming game will take place in the same world as Stardew Valley, while the other game will also have links with Stardew "in some way".
Barone also offers up a word of caution, although we imagine fans of Stardew Valley will have a hard time controlling their expectations:
"I see this is blowing up and there are articles coming out, etc.... all I ask is please don't get too hyped at this stage. I want to avoid too much hype or speculation. I'd like to just make whatever game comes naturally to me without too much pressure or expectation.
"I'm not setting out to make the next indie smash hit, I just want to make another game that I enjoy and am happy with. And to share some of my art & ideas with the world. If it becomes popular, I will be happy, but it's not my focus."
In talks with IGN, Barone has also revealed that both projects are single-player, top-down 2D games with pixel art styles. The first is described as "an ambitious project" - Barone says he has been "approaching this game with the goal to surpass the quality of every aspect compared to Stardew Valley"; the second is being made "just as a little thing to have fun with."
What are you hoping to see from these two games? Would you like more of the same, or would you like to see something entirely different? Share your thoughts with us below.
[source twitter.com, via uk.ign.com]