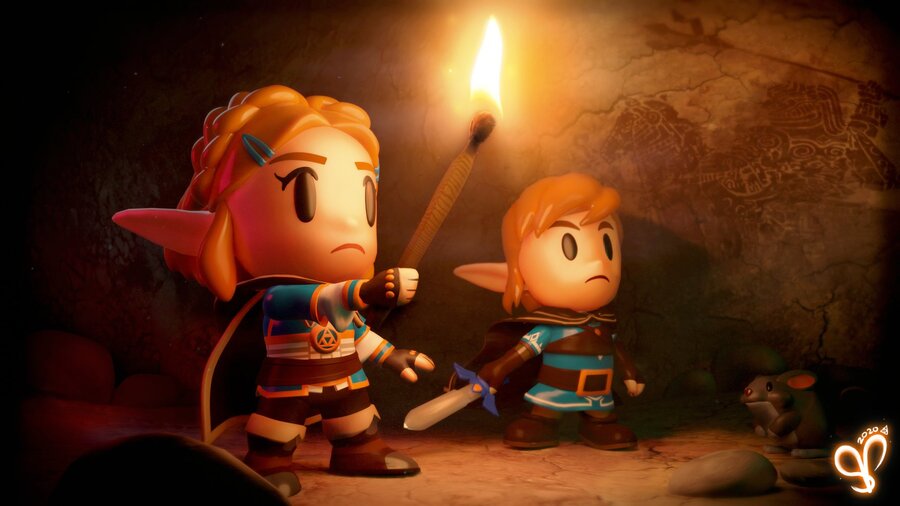 When the hotly anticipated sequel to The Legend of Zelda: Breath of the Wild finally arrives, it'll no doubt look almost identical to the first in terms of its overall aesthetic - and in fact, early footage proves that. But what if it didn't?
The images you see before you come from Stephen J. Plant, an artist who has been showing off his talent on Twitter. As you can see, they take scenes from the original Zelda: Breath of the Wild 2 reveal trailer and present them in a style very reminiscent of The Legend of Zelda: Link's Awakening on Switch, complete with adorable toy-like faces and proportions.
Plant says that the images were made with Blender, an open-source 3D creation suite, and they appear to have gone down wonderfully with those who have stumbled across them on social media. We can see why, too - part of us genuinely wants an option to play the game in this art style now. Lovely stuff!
As for the real game currently in development? We still don't know exactly when it'll be launching, but we have been gathering up every little tidbit of info we know about the game for you. Feel free to take a dive if you want to soak up the hype.
Great job, Stephen! We're loving these!
[source twitter.com, via destructoid.com]