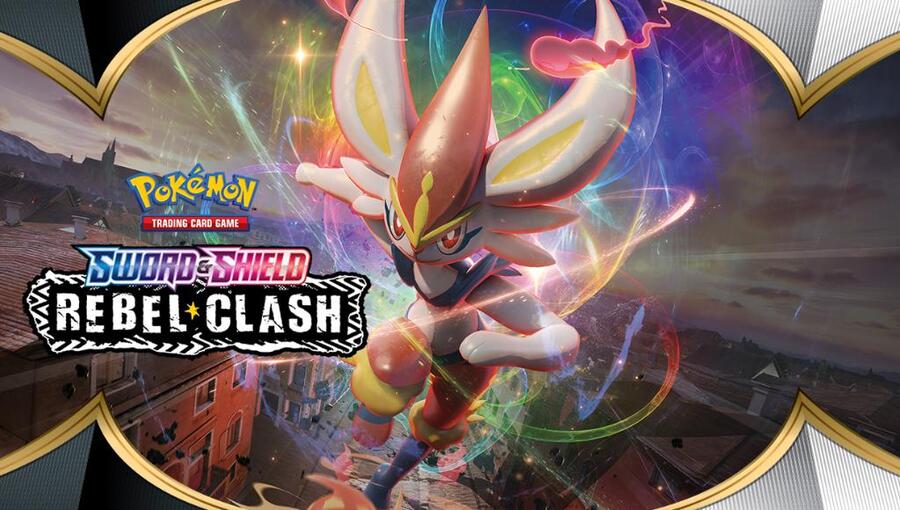 The Pokémon Company has today revealed the second expansion of Pokémon Sword and Shield trading cards. The new set will be called 'Rebel Clash'.
Dozens of recently discovered Pokémon from the Galar region will appear in the new set, which is due to release around the world on 1st May. The first set, simply called 'Pokémon TCG: Sword & Shield', was released earlier this month.
As always, the new expansion will arrive in stores in the form of booster packs, theme decks, Elite Trainer Boxes, and special collections. The new series continues to introduce new Pokémon V and Pokémon VMAX cards such as Toxtricity VMAX, which is based on Gigantamax Toxtricity from Sword and Shield on Switch.
Here are some highlights set to appear in the new Pokémon TCG collection (which will contain more than 190 cards in total):
16 Pokémon V such as Toxtricity V, Dubwool V, Boltund V, and Sandaconda V—plus 14 full-art Pokémon V
Seven Pokémon VMAX, including the final Evolutions of the first partner Pokémon of Galar, as well as Copperajah VMAX and Dragapult VMAX
More than 15 Trainer cards and four full-art Supporter cards
Four new Special Energy cards
At launch, cards from the new set will be available in the Pokémon TCG Card Dex app, should you want to browse through your collection digitally. If you're lucky enough to live nearby, you'll also be able to go hands-on with the new cards by attending prerelease tournaments. These can be found at participating retailers - the official site should help you find local events.
Are you a keen Pokémon card collector? Excited for even more cards? We don't know how anyone keeps up with collecting 'em all!