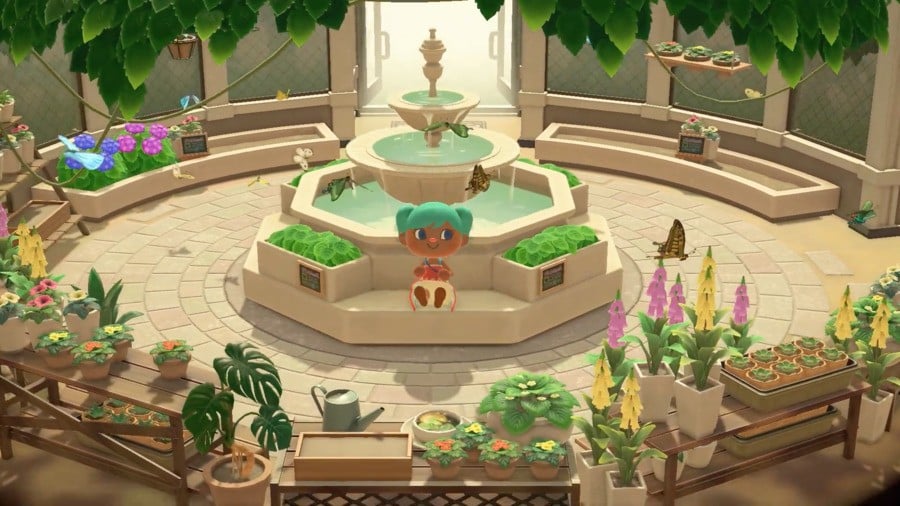 Sure, today's Animal Crossing Direct showed off lots of awesome and important features coming to New Horizons like the NookLink smartphone app, amiibo functionality, and slopes, but there's one more thing we really wanted to focus on. The museum!
The return of the series' museum was actually given away yesterday thanks to an official guidebook due for release soon after the game's launch, but today's Direct was the first time we've been able to check it out. If you watched the show, you likely won't need us to tell you, but the whole thing is absolutely gorgeous.
The first part of the museum we saw was the building itself from the outside. Nothing too extravagant, but lovely all the same.
Things start to get more interesting when you take a step back, though. This is the path leading up to the museum (although it's not yet clear whether this path will be as customisable as your main island areas). Either way, the design on show here is beautiful.
We're guessing this dug-up dino was too big to fit inside? We hope the rain doesn't do any damage!
We've saved the best for last, of course. Just look at the areas inside New Horizons' museum - sections for your bugs, fish and fossils are all here, but they're presented in what we consider to be the most stunning looking aesthetic the series has seen by far. We can't wait to load these up with our finds.
If you missed the Direct itself, make sure to watch the whole video here or view our round-up of all the important bits.
Excited to start your new island life on 20th March? Tell us below.