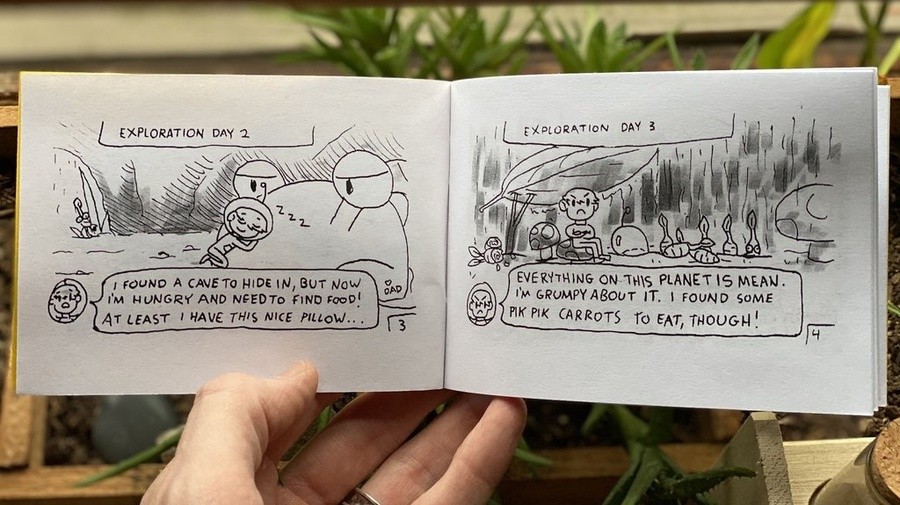 Ready for the most heartwarming story you'll read all week? Introducing 'Avery's Pikmin Adventure', a Pikmin comic series written by a father for his child to read at school.
The man responsible for this adorable gift is Chris Furniss, a cartoonist who designs cute video game art and comics on Patreon. The Pikmin story is a "daily procedural comic, written and drawn on the fly", with Chris' son starring as the main character in the Pikmin universe. It's actually made up of little note cards which are left for his son to read over lunchtime, giving him something to look forward to seeing each day.
Chris has been sharing photographs of the comic on Twitter, and has actually created a 66-page book which gathers together the entire first story for people to buy if they're interested. You can check that out here.
Here's what the compilation looks like in the flesh:
What a super-lovely thing to do. Nice one, Chris!
---
Further Reading: Feature: It's Been Nearly Five Years, So Where In The World Is Pikmin 4?
[source wasabisunshine.com, via twitter.com]