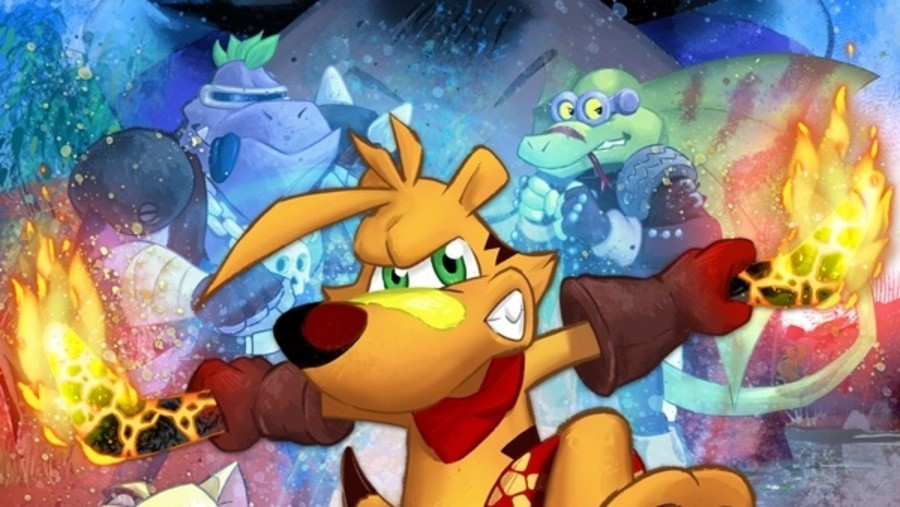 Update - Thu 6th Feb, 2020 05:45 GMT: Krome has now publicly confirmed the release date of Ty the Tasmanian Tiger on Switch.
You Beauty! The countdown has begun. TY the Tasmanian Tiger is coming to the Nintendo Switch on March 31, 2020.
In addition to this, the game will be playable ahead of its release at this year's Supanova Convention, which is taking place on the Gold Coast, Australia from 13th - 14th March at the Convention and Exhibition Centre.
---
Original Story - Tue 4th Feb, 2020 05:00 GMT: A Kickstarter backer update from Krome Studios has revealed Ty the Tasmanian Tiger is in the final stages of lot check testing and will launch on the Nintendo Switch on 31st March. The PlayStation 4 and Xbox One releases are expected to follow this.
The 3D platformer was first released on the GameCube and multiple other platforms in 2002 and launched on Kickstarter last August. It was successfully funded within less than a week and comes with plenty of enhancements (including better graphics, quality of life improvements and even a new hardcore mode). Here's a look at the game in action on Switch:
Join TY on a RIPPER of an adventure to free his family from the Dreaming, through 17 levels of the Australian Outback, in their old-school 3D platforming glory!
For more information about this upcoming release, be sure to check out the Kickstarter and our previous updates here and here. Are you looking forward to Ty's return? Did you play this game many years ago? Let us know with a comment.
[source gematsu.com, via kickstarter.com]