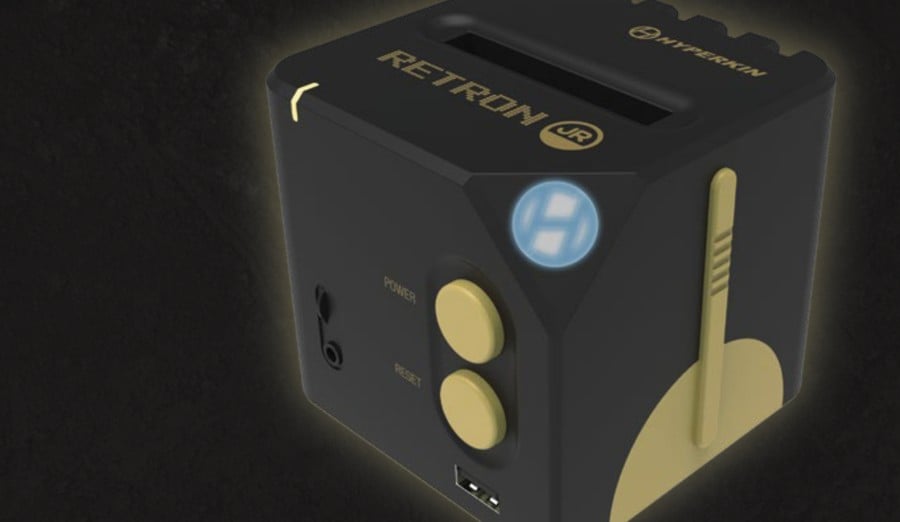 Hyperkin has just lifted the lid on its next games system, the Retron Jr., which plays Game Boy, Game Boy Color and Game Boy Advance games on your TV.
The cube-like system connects to your television via HDMI and outputs in 720p. It comes bundled with a SNES-style wireless 'Scout' controller, which can be connected to the console via a 6ft USB-C cable. The unit also showcases a 3.5mm headphone socket and a link port, which presumably allows two Retron Jr. systems to be connected together for games which support multiple players.
The Retron Jr. was actually teased way back in 2017, when some believed it was a prank rather than a serious gaming system. There's no solid release date as yet, and Hyperkin has told us that the unit will be based on emulation rather than FPGA technology.
With Analogue releasing a Game Boy-style handheld this year, 2020 is shaping up to be pretty interesting for retro fans. Who knows; perhaps Nintendo will also release a Game Boy Classic?