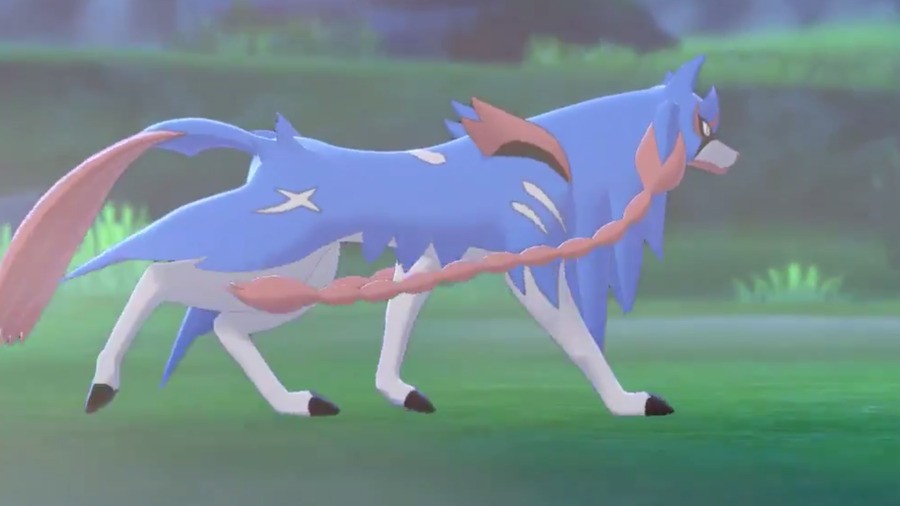 Feeling overwhelmed by yesterday's Direct and want to chill your Pokémon beans for a minute or two with something less important and very silly? Then look no further than this newly-spotted Sword and Shield curio.
As owners of the new titles will know, one in-game feature allows you to set up camp with your Pokémon buddies to run around, play with toys, and make the best curries the world has ever seen. Members of your team will entertain themselves if you're dealing with something else, usually by taking a nap or simply exploring their surroundings. This Zacian has other ideas.
Of course, what we're really seeing here is a very minor bug, whereby the character model of Zacian isn't quite moving in the way that it should. But that's boring. So instead, here's a moonwalking Zacian, doing it completely of its own accord and for long enough that it gets more amusing with each passing second.
We don't know about you, but the confidence and swagger of Zacian's seemingly endless moonwalk (seriously, where did it go?) can only be rivalled by one other fantastic moment in recent Nintendo history. We're talking, of course, about the Luigi Death Stare. Perhaps the two should team up?
It gets better, too. You see, with the clip being shared online, the internet immediately did what it does best by offering up an improved version in the replies. You might know where this is going:
Lovely stuff. OK folks, as you were...
[source twitter.com, via nintendosoup.com]