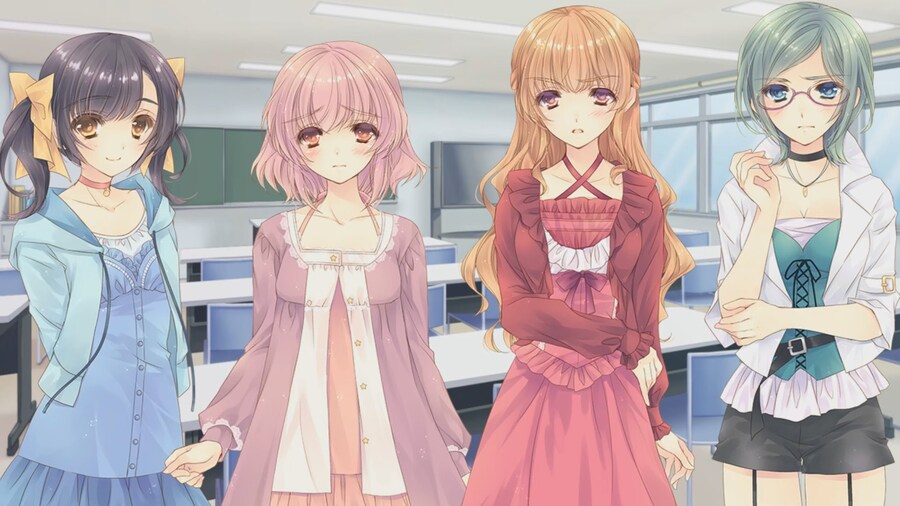 The latest Nintendo Download update for North America has arrived, and it's bringing new games galore to the eShop in your region. As always, be sure to drop a vote in our poll and comment down below with your potential picks for the week. Enjoy!
Switch eShop

Battojutsu (Caerux, Mon 30th December, $4.99) Let's enjoy playing game "BATTOJUTSU" with your Family and Your Good Frineds. Let's aim for Number 1 at Online Battle Mode.
Blackmoor 2 (Four Fats, Mon 6th January, $9.99) Experience a platformer with genre defining beat-em-up combat based on classics from the 90s. Journey through the world via story mode or traverse player made dungeons with up to 4 players co-operative play! Or if you wish, challenge your friends to an old school style street fight in the VS mode!
Croc's World 3 (Thu 26th December, $4.99) 'Croc´s World 3' is a really nice jump'n'run with 60 incredible levels and many challenging enemies!
Link-a-Pix Deluxe (Lightwood Games, Today, $7.99) Link-a-Pix is a clue-linking puzzle where every grid has a picture hidden inside. The aim is to reveal the picture by painting paths to link the clues. Connect pairs of clues which have the same colour and number. The number shows the length of the line which will connect them.
Nurse Love Addiction (DEGICA, Thu 26th December, $39.99) Asuka Osachi, a ditzy and easy going girl, graduates high school and enrolls in Teito Nursing School with her younger sister, Nao. With their two classmates and teacher; Itsuki, Sakuya, and Kaede, the girls will laugh together, cry together, and experience natural growing pains as they blossom into adulthood.
Nurse Love Syndrome (DEGICA, Thu 26th December, $39.99) Meet cheerful Kaori Sawai, fresh out of nursing school, as she joins Yurigahama Hospital. Surviving a near death experience as a child left her with a desire to become a nurse and "healing hands" that let her relieve pain in patients just by touching them.
Ultimate Racing 2D (Applimazing, Mon 6th January, $9.99) Ultimate Racing 2D is the ultimate top-down racing game, with 35 racing classes, over 45 tracks, career mode, championship mode and local multiplayer. Make your way from Karts to Formula Racing in the extensive career mode, play local multiplayer with up to 8 players or create your own custom championship.
So that's your lot for this week's North American Nintendo Download. Go on, be a sport and drop a vote in the poll above, and comment below with your hot picks!