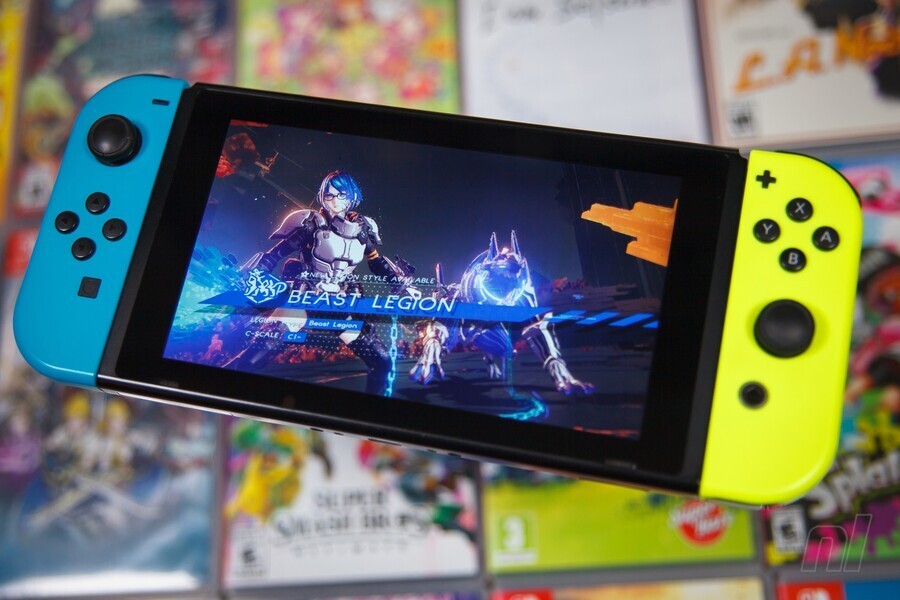 Analysts are claiming that the Switch could defy expectations and enjoy a prolonged lifespan, with some even going as far as to say that the console could surpass the Wii in terms of lifetime sales.
The predictions come off the back of estimates compiled by Bloomberg which suggest the Switch could sell around 9.46 million consoles and 64.73 million units of software in the quarter ending December 2019. That marks a software sales jump of around 23% over last year, while hardware remains about the same.
It's worth noting that Switch is heading into its third Christmas and, in a traditional console cycle, sales have a habit of dipping around this time. The fact that Switch is expected to maintain its momentum suggests to some industry analysts that the console's lifespan could be longer than expected.
Kazunori Ito, an analyst at Morningstar Investment Services in Tokyo, said this:
This is typically where sales begin to peak out, but it looks like the Switch may have a longer life cycle. With a desktop console and a portable player in a single machine, Nintendo has a very effective platform for selling game software.
Nintendo's own forecasts remain quite conservative, but it might need to change that if these figures prove to be true. It predicts an operating profit of 260 billion yen ($2.4 billion) on 1.25 trillion yen in revenue for the year ending March 2020, which falls short of analysts' predictions of 308.8 billion yen and 1.28 trillion yen respectively. The company has also stated that it expects to sell 18 million Switch units and 125 million games in this fiscal year, which is again down on what the analysts Bloomberg spoke to are suggesting: 19.07 million consoles and 147.43 million games.
By keeping pace – or even surpassing – 2018's Christmas figures, Switch could be on course for impressive lifetime sales, suggests Masaru Sugiyama, an analyst at Goldman Sachs Group Inc:
Last year's holidays is a high hurdle to clear. But there is a good chance for year-on-year growth.
Christmas 2018 was a strong one for the system, but Switch's sales performance is being propelled by some solid releases in the latter half of 2019, including Luigi's Mansion 3 and Pokémon Sword and Shield, the latter of which sold 6 million units in the space of a week.
Damian Thong, an analyst at Macquarie Group Ltd, explains the importance of this particular release:
It's a Pokemon title, so unless you are giving up on the franchise, it's hard to imagine fans not buying it. Pokemon Sword and Shield will probably end up being the single largest game in terms of launch year revenue, probably bigger than Smash Bros.
All of this positive news has even convinced Wedbush Securities Inc. analyst Michael Pachter – previously one of Nintendo's sternest critics – to suggest that the console could overtake the incredible sales milestone set by the Wii:
The Switch can sell 20 million units annually for the next three years. So it should easily get to 100 million.
Macquarie's Thong thinks this could be optimistic, especially as the games market has changed since the days of the Wii and a lot of 'casual' players have moved onto tablets and smartphones. Still, he believes Nintendo has the momentum to continue selling tens of millions of consoles, even when the Switch reaches the latter part of its life cycle:
2021 might be an even bigger year for title launches. There is a new Zelda game and it will be time for a mid-cycle refresh for all major Nintendo titles.
Do you think we could see the Switch overtake Wii in terms of lifetime sales? Can Nintendo really keep selling 20 million hardware units a year? Let us know with a comment.
[source bloomberg.com]