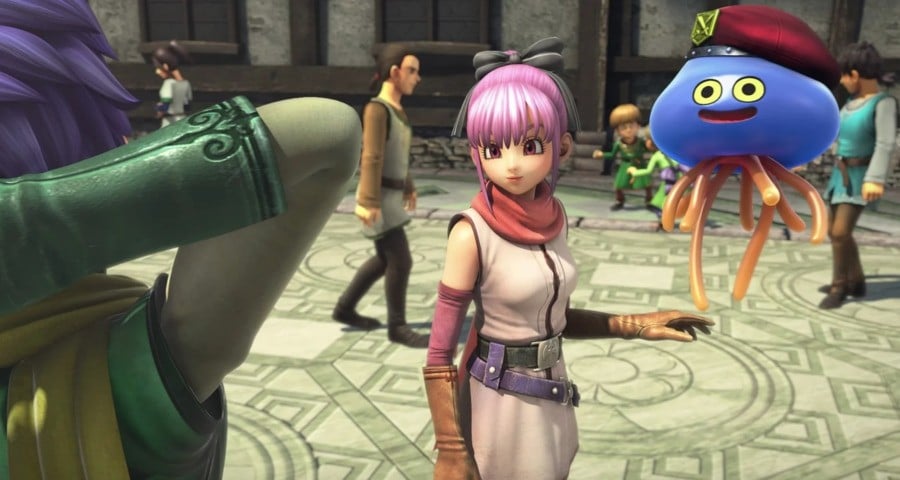 Remember when Dragon Quest Heroes I & II arrived in Japan as a Nintendo Switch launch title? Well, ever since then, we've heard a number of rumours suggesting that the double pack would also arrive in the west, but no such release has ever materialised. Now, though, there's even more of a reason to believe that it could be on the way.
A western listing for the game has appeared on Greek retail site, The Console Club. The site doesn't show any expected release date for the title, but is currently taking pre-orders and appears to show an image of the game's European box art.
Naturally, it's wise to always be sceptical of these supposed early retail listings, but The Console Club has 'leaked' a Switch game ahead of time before. Back in September, we shared a listing from the site which suggested that a double pack featuring both Assassin's Creed 4: Black Flag and Assassin's Creed Rogue Remastered would be making its way to the console. Assassin's Creed: The Rebel Collection was officially revealed just two days later.
As we noted above, this isn't the first time we've heard about a western release of the Dragon Quest Heroes games, either. In February of this year, the title was also supposedly leaked in a GameStop document, which also had a placeholder release date of 31st December 2019. The signs are certainly pointing towards an actual release in the west, so perhaps an official announcement is just around the corner?
Would you like to see Dragon Quest Heroes I & II launch in the west? Let us know if you think it really is coming our way with a comment below.
[source theconsoleclub.gr, via resetera.com]