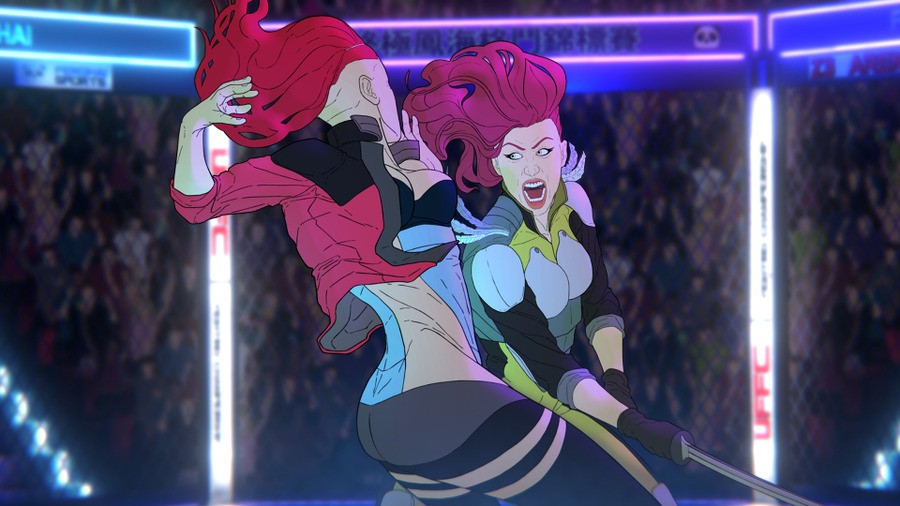 PM Studios has just announced the "thrilling" new 2D action-adventure cyberpunk game Evolutis, which is driven by story and inspired by classic '80s anime-realism, will be released on all major platforms next year.
The game is being developed by Portugal based indie team Poke Life Studio and is set to define a new trend in indie games with three unique characters, jaw-dropping anime-like animations, and an exciting story which takes place in Neo Hong Kong.
You'll take control of three unique characters in this cyberpunk city. They include Damon Watts - a grieving husband in search of the whereabouts of his supposedly deceased pregnant wife, Erick Warren - a drug addict seeking vengeance against the people he believed murdered his cousin, and Chelsea Williams - a famous but lonely wrestler trying to keep her non-biological father alive.
A Twitter user reached out to PM Studios and asked if the "major platforms" included the Switch, this was the response:
Below is some additional information about the game and a trailer:
Cutting edge 2D visual story telling inspired by 80's anime and set in Neo Hong Kong, where the city never sleeps. Play as three characters, each with his and her own unique abilities.
Discover the mystery of Neo Hong Kong through three deeply intertwined story lines across a dramatic narrative.
Engage in futuristic combat with a great variety of skill and methods like hand to hand combat, finishing moves, vehicle chases, gadgets, stealth, hacking, gun fire, and even a hoverboard!
Deal with corruption and crime from local gangs and forces, or just relax at the arcade. Just try to stay alive!
Do you think you would be interested in this upcoming release? Comment down below.