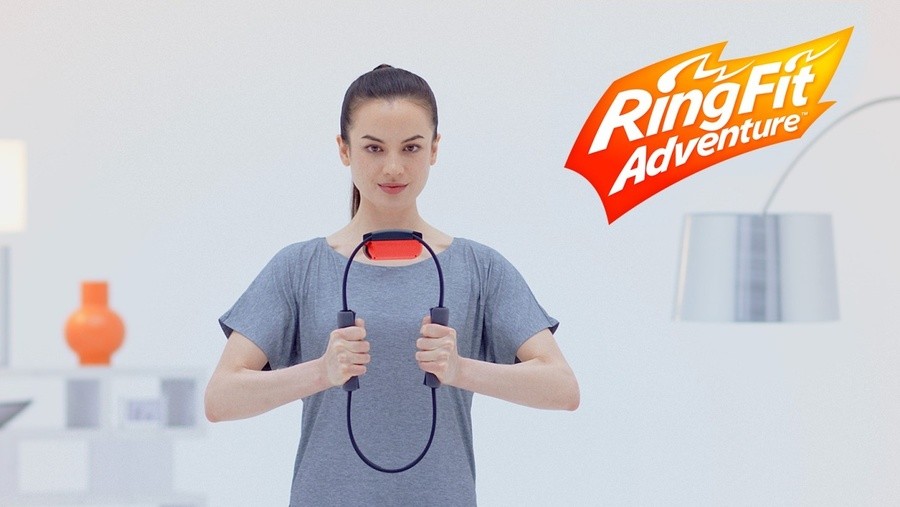 If you still haven't had the chance to check out Ring Fit Adventure, Nintendo's latest fitness game that blends exercise with RPG gameplay, you might want to consider getting yourself to one of these upcoming events.
Nintendo is taking a 'Ring Fit Adventure Play Experience' on a tour of the US, running from 13th to 29th December at select malls. Those who attend will get the chance to play the game alongside their friends or family to see what it's all about before committing to buying the game at retail. Here's where you'll be able to get involved:
Arrowhead Towne Center – Glendale, Arizona
Memorial City Mall – Houston, Texas
Mall of America – Bloomington, Minnesota
Los Cerritos Center – Cerritos, California
Tysons Corner Center – Tysons, Virginia
Aventura Mall – Miami, Florida
A similar tour is currently taking place across the UK & Ireland, although only a few dates remain.
For more information on Ring Fit Adventure, make sure to read our full review. Here's a quick snippet for you:
If you're a gym addict you probably shouldn't throw out your membership card just yet, but for everyone else looking to get fitter, this is a fantastic way to do it that won't bore you senseless. Play it properly and you'll definitely feel it the next morning – a sure sign that it's at least doing you some good – while the compelling adventure mode with its RPG elements will ensure that you'll keep coming back for more.