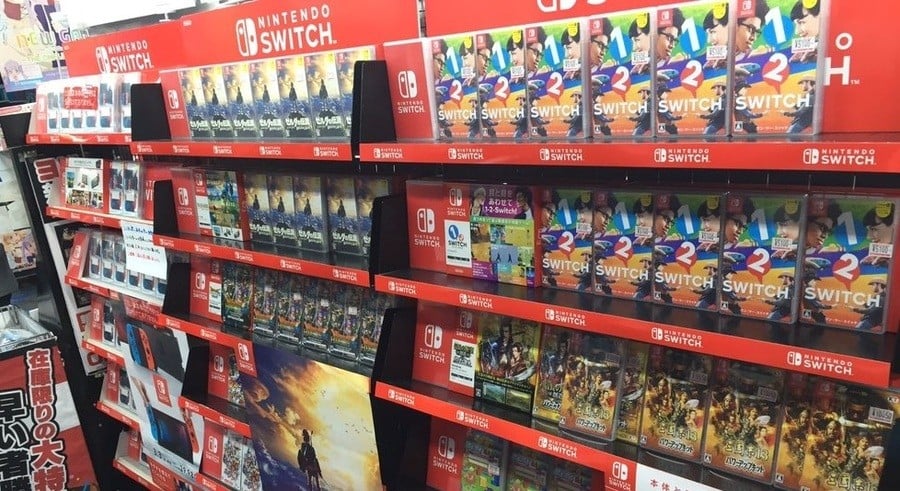 Switch first-party software sell-through continues to increase – with Nintendo's latest financial results briefing revealing how the first half of this fiscal year has seen an increase of 53% over the previous year. Nintendo's shifted 22.01 million units compared to last year's amount of 14.35 million units.
Here are some charts to help illustrate the growth:
Nintendo president Shuntaro Furukawa adds the following comments:
We have been steadily releasing titles since this summer, and they all have been selling well, leading to growth in sell-through in the second quarter. In addition to new titles, our rich library of existing titles released during previous fiscal years also contributed to strong sales.
It was further explained how certain titles released before March 2019 have continued to "grow" and how evergreen titles remain "equally as valuable as new releases" on the Switch.
Just above is another look at how much these evergreen titles (released before the end of March 2019), contributed to overall first-party software sales this fiscal year. As can be seen, these games "account for over 60%" of total sell-through – demonstrating just how important they are for Nintendo's overall software sales on an annual basis.
Are you at all surprised by this increase? Do you own many evergreen titles? Share your thoughts below.