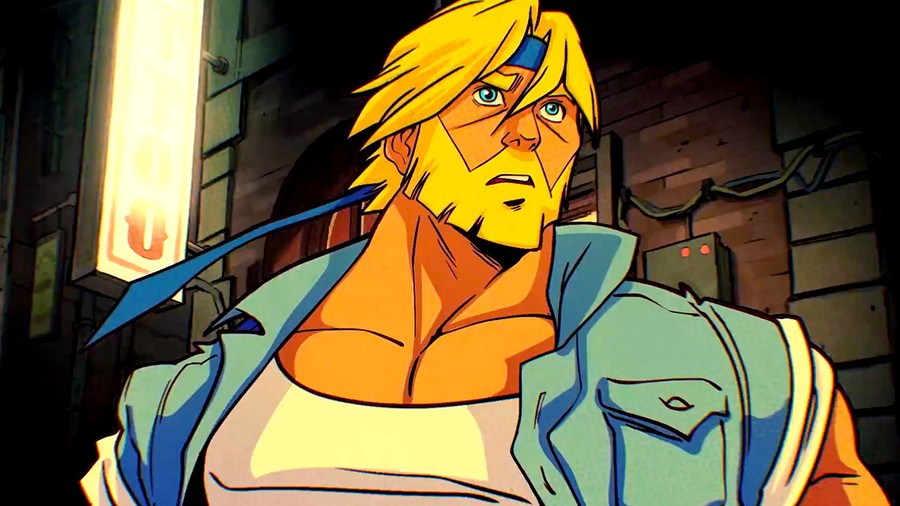 If you've been keeping up with our coverage of the upcoming Streets of Rage 4, you'll probably have realised that we're pretty excited for its release. We'd like to think that's for good reason, too, as you're about to find out.
French developer DotEmu has shared a behind-the-scenes video of the game's development, with members of the team sitting down in front of the camera to talk about their inspirations, learnings, and more. Below, we get to hear from game designer Jordi Asensio, and programmers Cyrille Lagarigue and Beausoleil Samson-Guillemette.
We won't waffle on too much before letting you dive in for yourself, but it's interesting to see how the team is using the much-adored Streets of Rage 2 as a benchmark for the new title. As you'll see for yourself, Asensio uses a single pad to control both SoR4 and SoR2 at the same time, all in an effort to make sure that the games "match". It seems like there's an awful lot of love and passion - and understanding from a fans' point of view - going into the new game.
Give it a watch:
The game will launch on Nintendo Switch in 2020. If you missed it, make sure to check out our thoughts when we went hands-on at PAX a couple of months ago.