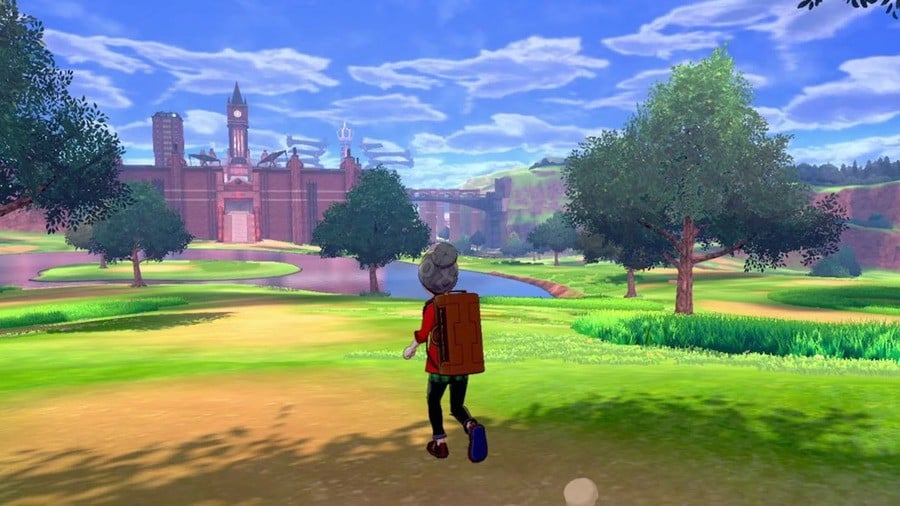 One exciting new aspect of the upcoming Switch releases Pokémon Sword and Shield is the 'Wild Area' – a vast and open bit of land connecting towns and containing many different Pokémon in their natural habitats. This same area also happens to make use of a free-moving camera, which is a first for the long-running mainline series by Game Freak.
In an interview over on the official Pokémon website yesterday, game director Shigeru Ohmori was asked if the development team would like to one day create a "fully open-world" Pokémon game, featuring a free-moving camera. Mr. Ohmori said the team was "excited" to see how players would respond to the new camera in Sword and Shield's Wild Area and would base future decisions on player feedback:
We always want to come up with new surprises for our players with each new Pokémon game. This is our first time introducing free camera movement in the series, so we're excited to see how our players will respond to it once they get their hands on the games. We'll think about what we want to do in the future based on those reactions.
As previously noted, the new Wild Area in Sword and Shield is said to be about the size of two regions found within The Legend of Zelda: Breath of the Wild.

Would you like to see a free-moving open-world camera become the standard throughout future entries? Comment below.
[source gonintendo.com]