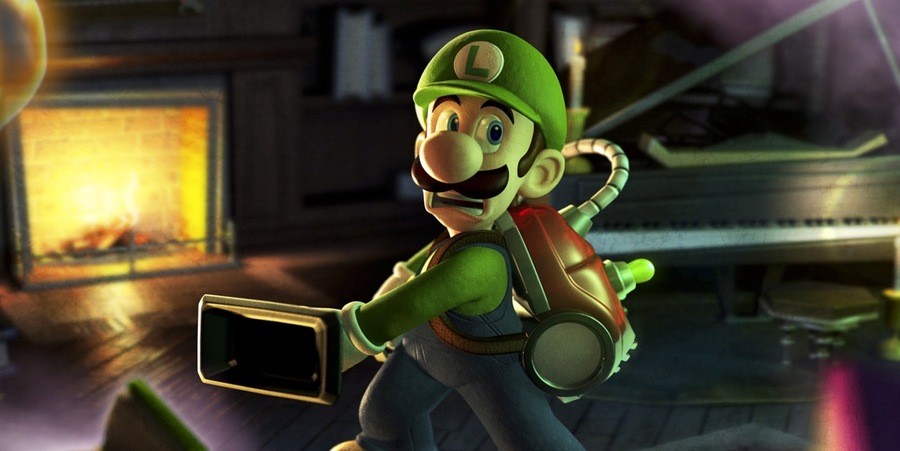 Today is Halloween, the day we all dress up in silly costumes and harass people for candy. It's also the day that Nintendo has chosen to launch Luigi's Mansion 3 – a perfect piece of timing, if you ask us. But, you may be wondering, is the game worth a look?
Well, if you're a seasoned reader of Nintendo Life then you will have already seen our Luigi's Mansion 3 review and will be aware that we thought it was brilliant fun. "The amount of care and consideration poured into every facet of the game is abundantly clear, and it all results in one of the most enjoyable and attractive Switch titles of the year," is what we said. So there.
Still not convinced? Then check out what the rest of the industry has been saying.
Polygon felt it was the crowning glory of the series, concluding that:
Each level is a complex onion of ideas to peel back, layer by layer. Next Level Games continues its strong tradition of granting Luigi far more depth than his superstar older brother, even if he is always doomed to keep getting scared for our enjoyment.

Video Games Chronicle awarded the title a whopping 5/5:
Luigi's Mansion 3 is a stunning, spooky adventure that puts its hero, and the game's Canadian developer, firmly on the map. Mario may hog the spotlight, but this Christmas's best Switch adventure belongs to his little brother.
Eurogamer was a little more cautious with its praise, choosing to give the game a 'recommended' rating rather than the coveted 'essential' accolade:
Part of me still yearns for those dusty carpets of the first Luigi's Mansion - the near pitch black corridors, the fumbling around in the dark. This third entry, by contrast, feels more like Luigi has left the haunted house and gained free reign around the neighbouring theme park. But what a theme park. It's left me excited to see where the series goes next.

IGN – which gave the game a 8.3 score – claimed that it's the best Ghostbusters game ever made, something which the makers of the recent remaster may take issue with:
Mario, it turns out, isn't the only plumber in Nintendo's employ who can carry his own great game. Luigi's Mansion 3 is so much fun, so charming, and so smartly designed that, moving forward, I really hope we get more than three of these games every 20 years. It's absolutely the best Ghostbusters game ever made – it just happens to star Mario's scaredy-cat brother rather than Peter Venkman and Ray Stantz.

Gamespot's 8/10 review stated:
The game may not radically diverge from the series' formula, but it offers up another meticulously crafted set of challenges to overcome while smoothing out some of the issues that held Dark Moon back, and the sense of accomplishment you feel when you clear a particularly head-scratching obstacle is just as potent now as the first time Luigi unwillingly strapped a vacuum to his back and stepped into a haunted mansion.

US Gamer went with a 4/5 score, saying:
Luigi's Mansion 3 occasionally suffers because of its fixed camera and a ghastly boss fight here and there, but the "goo" overwhelms the bad in this haunting adventure. Sucking up stuff with your Poltergust is still satisfying, and slamming ghosts into each other feels so right. Add buckets of charm, and you have a game that proves—yet again—that Luigi is the superior Mario Brother.
If you've been moved to make a purchase, then feel free to check out the links below and be sure to bookmark our gem location and Boo guides for future reference.