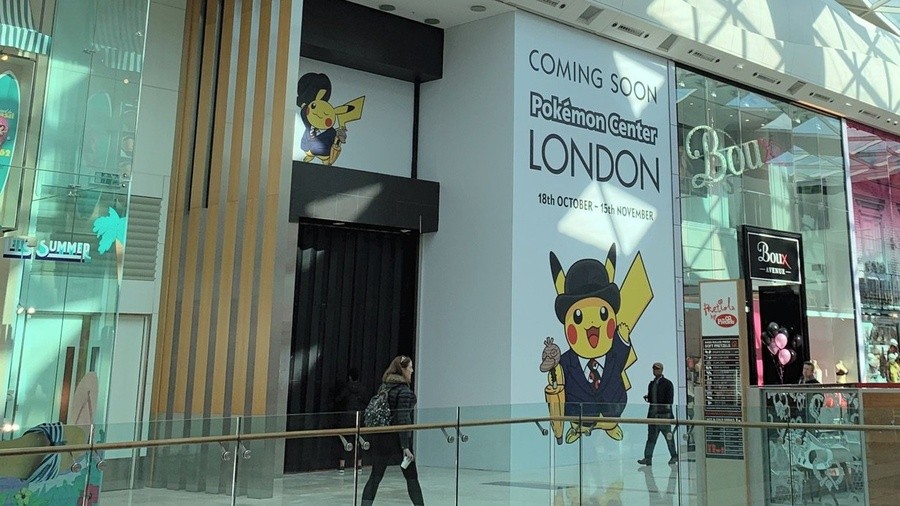 The pop-up Pokémon Center coming to London, UK will be opening in just two days' time, and if you're as keen on Pikachu and pals as we are, you're probably going to want to head on over to the capital for a visit. Before you do, though, let's take a look at some of the exclusive items you can expect to find.
The following three items have been confirmed to be making an appearance at the store and won't be available anywhere else. There's a Pokémon London City Pin badge featuring Pikachu, a set of Pokémon Trading Card Game London City Sleeves (60 are included), and a London City Playmat featuring Pikachu, Mewtwo, and Mew.
Those trading card sleeves are absolutely adorable. And can London please get that Groudon bus hiding in the background of the image?
The store will be open to the public from 18th October until 15th November and is located at Westfield London, Ariel Way, Shepherd's Bush, W12 7GF. An exclusive London City Pikachu plush was also revealed last month.
Are you planning on visiting the UK's first ever Pokémon Center? Are you already dreading how much your bank balance is about to deplete? Share your excitement and misery with us in the comments below.
[source serebii.net]