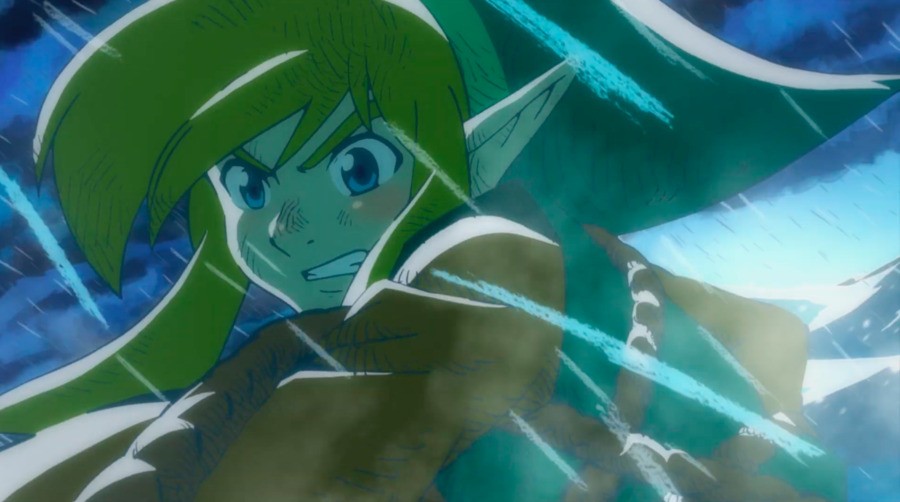 Yet another week has been and gone, this time bringing with it all sorts of confusion surrounding the possibility of stick drift on the new Switch Lite and a bizarre case of an eShop game being removed against the developer's wishes, but we've finally reached the weekend. And it's time to get in some game time!
As is tradition, we've done just that below, and we'd love for you to get involved via our poll and comment sections. Enjoy!

Ryan Craddock, staff writer
I finally got around to starting Zelda: Link's Awakening a couple of days ago and I'm really enjoying things so far. I was a little put off after hearing several people talking about performance issues - I was wondering whether it might be wise to hold off in hopes of a patch further down the line - but I'm glad I just got stuck in. I haven't stumbled across any issues that have had any impact on my enjoyment so far, so I'm keen to keep going.
This is actually the first time I've experienced Link's Awakening - I was only born in the same year the original released, so I hope you can forgive me! Now, as a busy working adult, I'm really happy with the relatively short dungeons and chunk-by-chunk gameplay it offers. Fitting a Zelda game into a busy schedule is tough, but not when it's like this.
Austin Voigt, contributing writer
My plans will shock some: this weekend, I shall be returning from my weeks-long road trip off the grid and finally, FINALLY, opening up Zelda: Link's Awakening and Ni no Kuni. Those poor games (and my sweet, adorable Link amiibo) have been sitting in their packages at my house, awaiting my return, since release day. It's been a solid lesson in patience - but today, I break my gaming fast (literally; I'll probably be playing them while I eat breakfast, because I cannot wait any longer).
Gavin Lane, staff writer
I'll be dividing my limited time this weekend between Untitled Goose Game, Astral Chain and RiME, the latter of which I picked up on sale last weekend. Even though I knew the Switch version suffered from framerate issues, I'd heard that a patch improved things dramatically, so for a tenner it was worth a go. And it really was! While it's still far from perfect, I've yet to encounter anything to ruin my enjoyment and it's a wonderfully relaxing thing to fire up after a stressful day.
In addition to this, I'll be doing my customary sweep of the eShop sales. I see Virtua Racing, Bastion and Transistor are all discounted. It'd be rude not to, no?
PJ O'Reilly, reviewer
This week I've been consoling myself after the bitter disappointment of Contra: Rogue Corps by
blasting through the amazing Contra Anniversary Collection, with a little bit of the equally amazing
Blazing Chrome thrown in for good measure. I've also been taking time out to absolutely hammer
my five-year-old son at Crash Team Racing. He hasn't got the hang of boosting yet so it's easy wins
for daddy every time; that might sound a little unfair but life is unfair and he's just going to have to
deal with it.
Elsewhere I've been hoovering up the final secrets and bits and pieces in Zelda: Link's Awakening as well as slowly making my way through Astral Chain when I get a bit of spare time. Too many good games!
Dom Reseigh-Lincoln, reviewer
This weekend I'll be continuing my extended playthrough of Sniper Elite 3 Ultimate Edition on Nintendo Switch. Sniper Elite V2 had its own handheld revival earlier this year so now Karl Fairburne's North African adventure gets the same treatment. With bigger sandbox maps and some deliciously destructive vehicle skills, it was the step forward the series definitely needed. How well does it play on Switch? Well, you'll have to wait for our full review to find out...
Ollie Reynolds, reviewer
I've got a fairly relaxing weekend ahead of me, so I'll be chilling out with some Zelda: Link's Awakening. I've not managed to progress as far as I'd like, so hopefully I'll be able to get a good chunk of it done and dusted.
After a few weeks of deliberation, I've also decided to take the plunge and invest in a Switch Lite. Like many folks, I mainly play in handheld mode, so it's very likely the Lite will be my primary console. I'm just not sure on which colour to go for... If you own one yourself, let me know which colour you went for in the comments!
Gonçalo Lopes, contributing writer
Another healthy dose of The Legend of Zelda: Link's Awakening, Astral Chain, Daemon X Machina and GRID Autosport for my gaming diet this weekend while I put some post-production touches on my next music album. I have no clue how and when, but I will eventually see Dragon Quest XI S: Echoes of an Elusive Age Definitive Edition to the end after having already spent several hours with the prologue demo.
My game of the week is most definitely not Contra Rogue Corps (that I still bought for some unknown reason). It is the brilliant Fight'N Rage that I can now erase from my Steam wish-list and play on Switch, the system of choice for belt action beat'em ups.
Which games are you playing this weekend? (551 votes)
The Legend of Zelda: Link's Awakening

26

%
Ni no Kuni: Wrath of the White Witch

5

%
Untitled Goose Game

8

%
Astral Chain

10

%
RiME

0%

Contra: Rogue Corps

0%

Contra Anniversary Collection

1

%
Blazing Chrome

0%

Crash Team Racing Nitro-Fueled

0%

Daemon X Machina

3

%
GRID Autosport

5

%
Dragon Quest XI S: Echoes of an Elusive Age - Definitive Edition

16

%
Fight'N Rage

1

%
Something else (comment below)

26

%
Please login to vote in this poll.
As always, thanks for reading! Make sure to leave a vote in the poll above and a comment below with your gaming choices over the next few days...