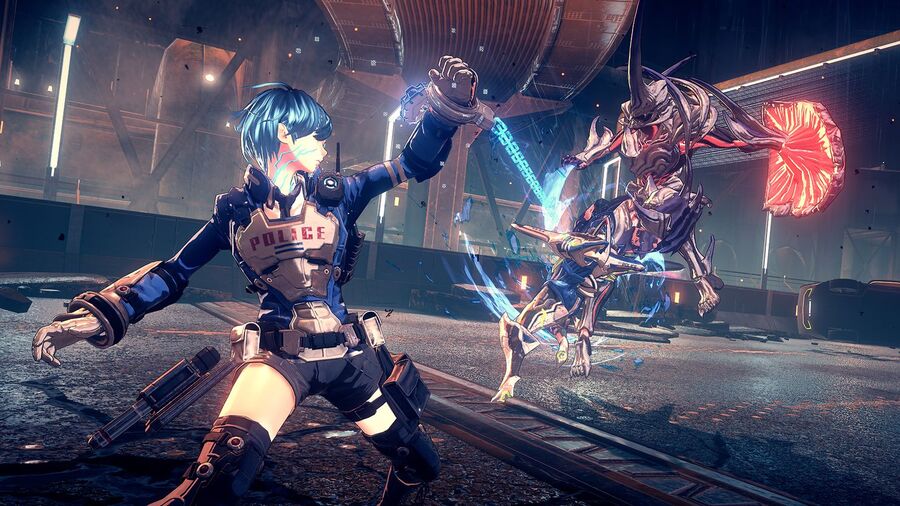 Yet another week has flown by, this time full of Switch controller LED light revelations and stories of what might just be the very first time anyone has managed to reach the Switch's maximum playtime for a single game.
We're feeling more than ready to sit down for some gaming over the weekend, and as usual, we've shared our plans below. Feel free to join in via our poll and comment sections. Enjoy!

Dom Reseigh-Lincoln, reviewer
Having reviewed The Sinking City for Nintendo Life, I'm still happily exploring the corrupted streets of Oakmont in search of clues, cases and Cthulhu. I'm also really enjoying Astral Chain, because what's not to love about beating up monsters as a futuristic super cop?
This weekend, I'll be revisiting LEGO Jurassic World, because I need very little excuse to jump back into a game featuring multiple miniature Jeff Goldblums. I'll even be taking the Amnesia: Collection for a spin. Expect me to yelp/drop some massive swears in fear as a result. Reviews incoming for both!
Gavin Lane, staff writer
For what feels like the first time in months, there's nothing tempting me in this week's eShop sale, so I'll be diving back into Astral Chain. I'm a couple of hours in but most of my time has been spent with tutorials, so I'm looking forward to cracking out the chain and ridding the world of some beasties. That opening sure was something.
And after going on a GameCube nostalgia trip recently in honour of the console's 18th birthday (keep an eye out for a couple of features going live soon), I plan on firing up the Wavebird and spending time with some classics: Chibi-Robo, Need For Speed: Most Wanted, Star Wars Rogue Squadron II and the original Luigi's Mansion. I'll use the Wii's backward compatibility for the sake of convenience, although I might get the old 'Cube out and sit it on the side as I play. That console is a thing of beauty.
Austin Voigt, contributing writer
This weekend, I'm actually going to be starting a two-week roadtrip through many of the National Parks - so without a proper way to charge my Switch, my plan is to bring my old Game Boy Color and play some throwbacks using good old batteries (and possibly even a worm light). I'll probably be digging into some Pokémon, Zelda, and even a little Hamtaro (don't knock it til you've tried it) by the fire out in nature.
Looking forward to it!
Ollie Reynolds, reviewer
I'll still be plugging away at Astral Chain this weekend - I'd like to try and get it done before Zelda: Link's Awakening, but it's not looking likely! I'll also be getting back into Super Mario Maker 2 after falling out of touch shortly after launch. I really enjoy making my own courses, but finding the time to actually put in the effort is incredibly difficult!
Ryan Craddock, staff writer
Just like Ollie above, I'll more than likely be trying to work my way through more of Astral Chain this weekend in preparation for other things. I'm starting to think that I might pick up the pace a little now and start to move through each chapter a little quicker, as we really don't have long to wait before Zelda: Link's Awakening adorably waddles onto the scene.
With other major releases like Luigi's Mansion 3 and Pokémon Sword and Shield coming right after that, there's just so much for me to get through and so little time. Oh, and Untitled Goose Game arrives next week, too. Help!
Liam Doolan, news reporter
I'm going to download the demo of Daemon X Machina and give the game one more chance. As much as I love mech combat, this just wasn't doing it for me when I tested out the original demo earlier this year.
Apart from this, I'm still trying to work my way through Fire Emblem: Three Houses and Astral Chain. Admittedly I keep getting distracted by Super Smash Bros. Ultimate and Super Mario Maker 2. Oh, I'll also be playing the SNES app. I'm currently working my way through Super Mario Kart and Super Mario World. That's it for me this weekend!
Which games are you playing this weekend? (458 votes)
The Sinking City

1%

Astral Chain

24%

Amnesia: Collection

0%

Chibi-Robo

0%

Need for Speed: Most Wanted

0%

Star Wars Rogue Squadron II: Rogue Leader

0%

Luigi's Mansion

0%

Pokémon

2%

The Legend of Zelda

3%

SNES

17%

Daemon X Machina

6%

Fire Emblem: Three Houses

12%

Super Mario Maker 2

5%

Super Smash Bros. Ultimate

12%

Something else (comment below)

16%
Please login to vote in this poll.
As always, thanks for reading! Make sure to leave a vote in the poll above and a comment below with your gaming choices over the next few days...