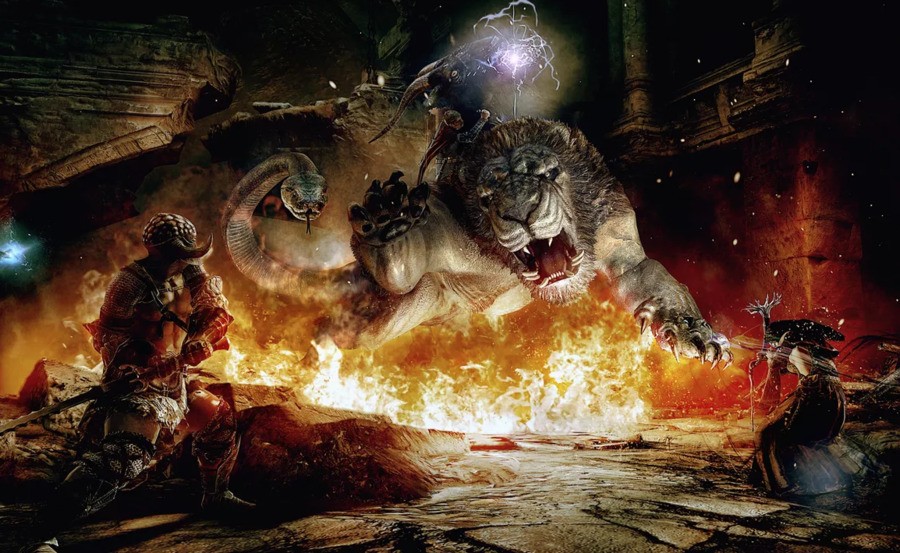 Originally released in 2012, Capcom's Dragon's Dogma is one of the company's most successful new IPs of the modern era, although it's worth adding that it didn't sell quite well enough to assure an instant sequel.
Still, given that it was updated in the form of Dark Arisen (which has been released on all current-gen formats, including Switch), it's safe to assume that it's still in the mix as far as new instalments are concerned.
Indeed, creator Hideaki Itsuno has spoken to IGN and revealed that the series is "important" to Capcom, but that's as much information as he can give at this time:
We consider Dragon's Dogma to be an important franchise... But there's nothing more I can say right now.
"There's no denying that it is rough in parts and really could have done with a full remaster rather than a straight re-release," is what we said when we reviewed the Switch version of Dragon's Dogma: Dark Arisen back in April. "But Dragon's Dogma nonetheless remains a fantastically gripping role-playing experience that manages to straddle the divide between exhilarating real-time action and stat-based adventuring."
A new game in the franchise would make sense for another reason – Netflix is currently working on an animated series based on the game.
[source uk.ign.com]