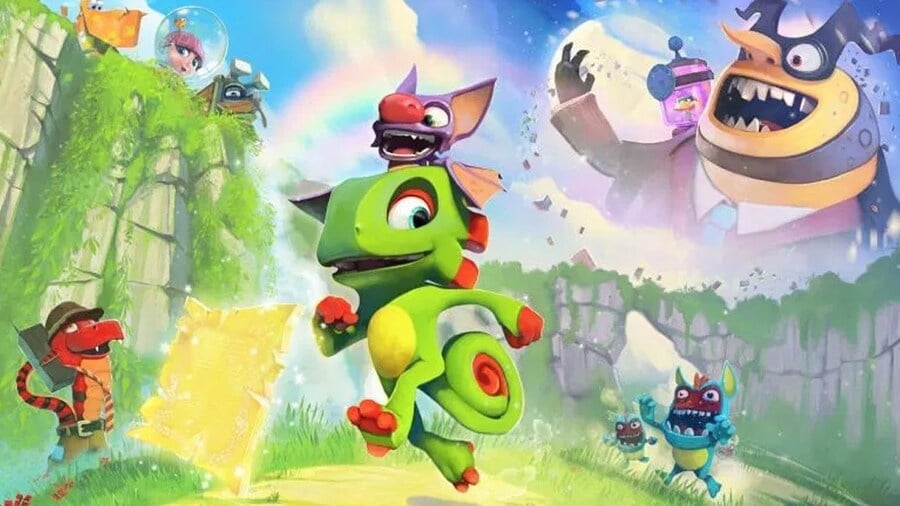 Yooka-Laylee and the Impossible Lair is only a couple of months away from launching on Nintendo Switch and it looks set to be a treat in more ways than one.
Yes, there are the new transforming levels and a whole new approach to the Yooka-Laylee formula in general, but there's also a stellar set of musicians who have been working hard on bringing the groove to the new game. We have familiar, famous faces in the form of ex-Rare legends David Wise and Grant Kirkhope, and we also have the super-talented Matt Griffin and Dan Murdoch, the in-house audio team at developer Playtonic Games.
The studio has been sharing videos online of various pieces of music from the game, and we now have a full set which features one track from each composer. You can listen to all four below - make sure to let us know which is your favourite in the comments!
If you want to learn more about the process behind planning, budgeting, and composing Yooka-Laylee and the Impossible Lair's soundtrack, make sure to check out our recent interview with the team. It's a pretty interesting read, if we do say so ourselves.
Excited for the game? Remember to let us know which track was your favourite down below.