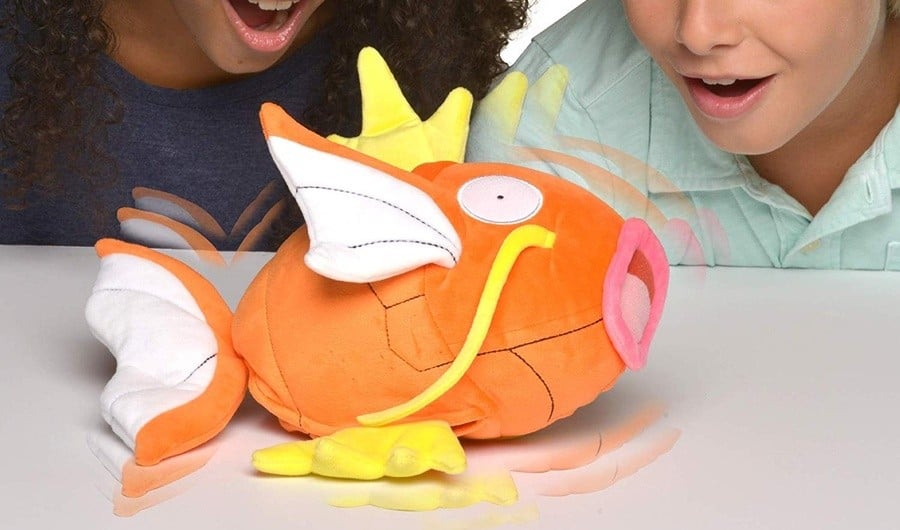 Leaping right to the very top of our Christmas lists like the world's most elegant, waterfall-climbing salmon is this fantastic, flopping Magikarp plush.
Just like the real thing (by which we mean, 'just like how the fictional monster fish is portrayed in video games and other media'), this plush can actually splash around on the spot. Simply give your Magikarp a squeeze and it'll "wiggle, jiggle, shake and flop" for ten seconds, possibly becoming the greatest plush toy of all time.
It's an officially licensed product that was actually released to coincide with the Detective Pikachu movie - you'll have to forgive us for missing it until now - but it's still available to pick up from Amazon. It's called the 'Pokémon Flopping Magikarp Plush' and comes from Wicked Cool Toys; you can order one right now for $26.99.
Now then, how to persuade our loved ones that we absolutely need one of these in the house? Let us know if you plan on grabbing one of these in the comments below.
[source amazon.com, via twitter.com]