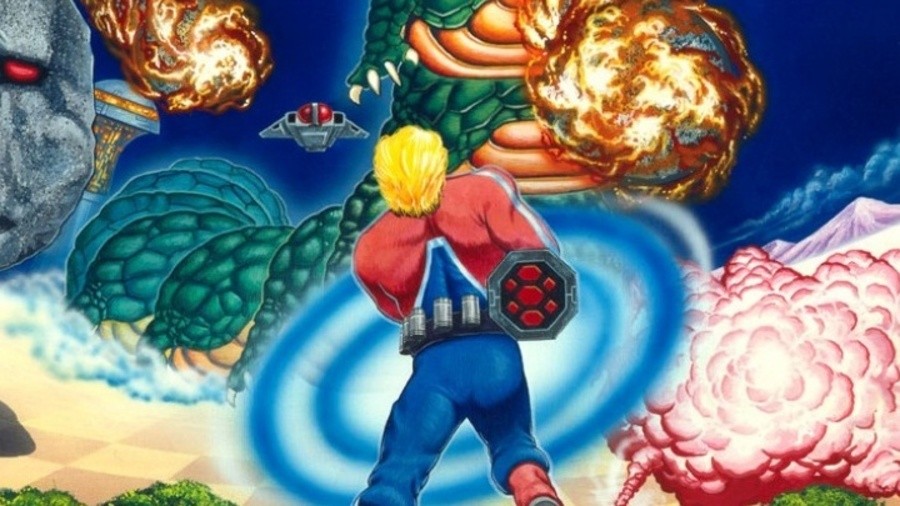 The next Sega AGES titles coming to North America and Europe have finally been dated. On 22nd August, you can look forward to the return of Space Harrier and Puyo Puyo. According to the official press release, both titles will be available for $7.99 USD, with commensurate European pricing.
Space Harrier promises to recapture the spirit of the arcade classic while adding a new feature known as Komainu Barrier Attack. The Komainu shields you with a special barrier and allows you to destroy any obstacles in your path with ease. Take a hit from the enemy, though, and you'll lose this special protection.
Goal: Destroy all enemies. Harrier is in a constant state of motion as he traverses the Fantasy Zone. Can he eliminate all evil, supernatural beasts in order to save Dragon Land? Use your jet laser cannon to shoot while dodging obstacles. Can you beat all stages and reach the end? Play SEGA AGES Space Harrier today!
Puyo Puyo is the first entry in the beloved puzzle series and allows you to play against a computer opponent, a friend locally, or against other players across the globe, in the online mode. You can also test out your skills on the leaderboards with the new ranking system.

Based on the original arcade release, you'll need to keep your reflexes razor sharp in this simple but highly engaging action puzzle game. Your objective is to create combos with four or more "Puyos" of the same color, all the while preventing these colorful blobs from reaching the top of your playfield. It's a battle of skill and endurance in this entertaining game filled with charming characters!
Will you be adding either of these games to your digital library? Leave a comment below.
[source segaages.sega.com]