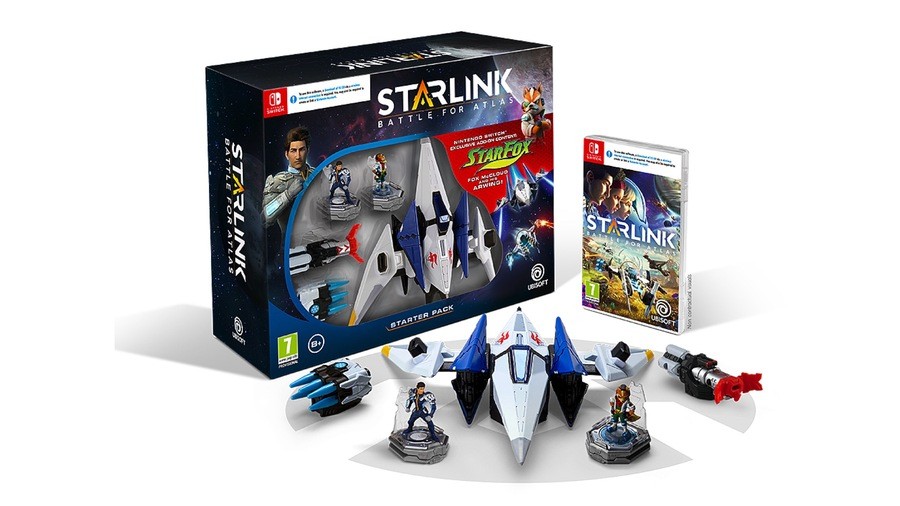 Update (9th Aug, 09:30 BST): Amazingly, the game has dropped even further, now sitting at just £9.99. We'd happily spend a tenner on the Arwing toy alone - this really is becoming a must-have!
---
Original Article (1st Aug, 10:15 BST): If you still haven't picked up a copy of Starlink: Battle for Atlas, there's really never been a better time.
We've actually said that a few times - the game's price has been dropping and dropping over the last few months, each time surprising us by just how low it's been getting. This new £10.99 price - available at Argos - seems absolutely bonkers for all of the content you get, but in the greatest way possible.
Remember, the Starter Pack includes a physical copy of the full game (which has now been expanded with free DLC), a model of Star Fox's Arwing, two pilots (including Fox), two weapons, a Joy-Con mount, a poster of the toy collection and a digital version of the Zenith starship and Shredder weapon.
You can grab it below, or you can pick it up for slightly more from Amazon if Argos doesn't happen to have stock in your area:
Argos is also selling off the accessories available for the game, too. You can search through the entire collection for those here - we're talking pilots for £1, weapons for £2.49 and more.
What a deal! Make sure to let us know if you'll be grabbing a copy with a comment below.