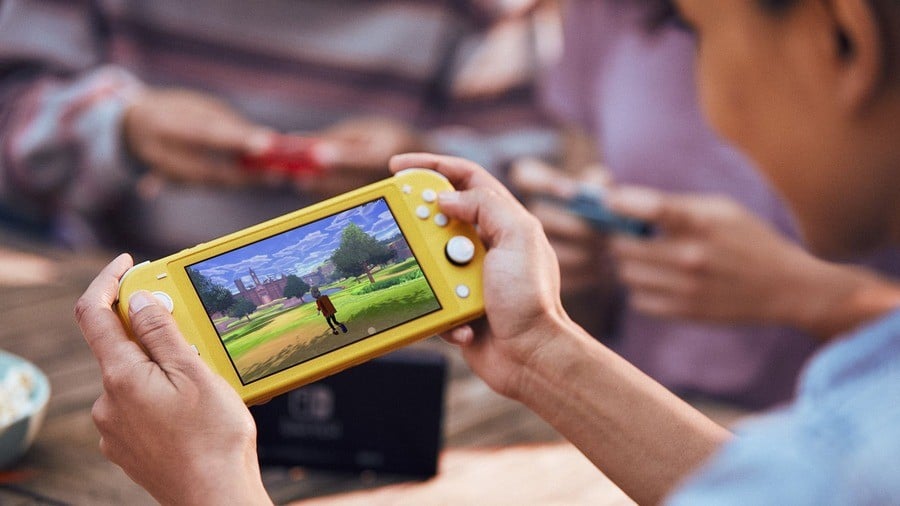 We're less than two months away from the launch of Nintendo Switch Lite, the newest addition to the Nintendo Switch family, and gaming accessory maker Venom has revealed its first products to support the new release.
Arriving in time for the console's September launch, the new range is said to offer "the essential accessories any handheld gamer needs when purchasing the Switch Lite". There are four accessories that have been revealed, all of which are available to pre-order from Amazon UK.
Screen Protector Kit: Keeping the Switch Lite screen protected and scratch free via 9H tempered glass, the Screen Protector Kit contains: 2 x Screen Protectors, 2 x Screen Wipes, 1 x soft Screen Applicator and 1 x Soft Cloth. | £6.99
Gaming Essentials Kit: Essential by name, essential by nature, the Gaming Essentials Kit, is the ideal 'day-one' purchase for Switch Lite owners. Players can protect their console with the durable, Screen Protector and robust EVA Case, which stores their games and cables safely in the internal mesh pocket. Enhancing gameplay, the Gaming Essentials Kit also features Stereo Earbuds, 2 x silicone Thumb Grips and a handy Cleaning Cloth. | £14.99
Pro Gamer Case: The Pro Gamer Case is a luxury way to keep the Switch Lite console protected on the move. A form fitting clear, hard-shell case, the Pro Gamer Case not only protects the console but provides storage for up to 4 games for use on the go. The Pro Gamer Case features matte Hand Grips for added gameplay comfort, plus a 9H tempered glass Screen Protector to provide highly effective protection against scratches, without impeding access to any of the console ports or game slot. | £12.99
AC Mains Adapter: Venom's will ensure the Nintendo Switch and Nintendo Switch Lite are always fully charged. With a type-C USB connection, the AC Mains Adapterfeatures a 1.8M length cable and can be used to charge both consoles in portable mode or power the Nintendo Switch Dock when in TV mode. | £14.99
The AC adapter might be an unnecessary purchase - the Switch Lite will come with an AC adapter as standard - but let us know if any of the others seem like decent options to you. Venom's announcement comes just days after Hori promised a similar line-up of accessories for the new console.