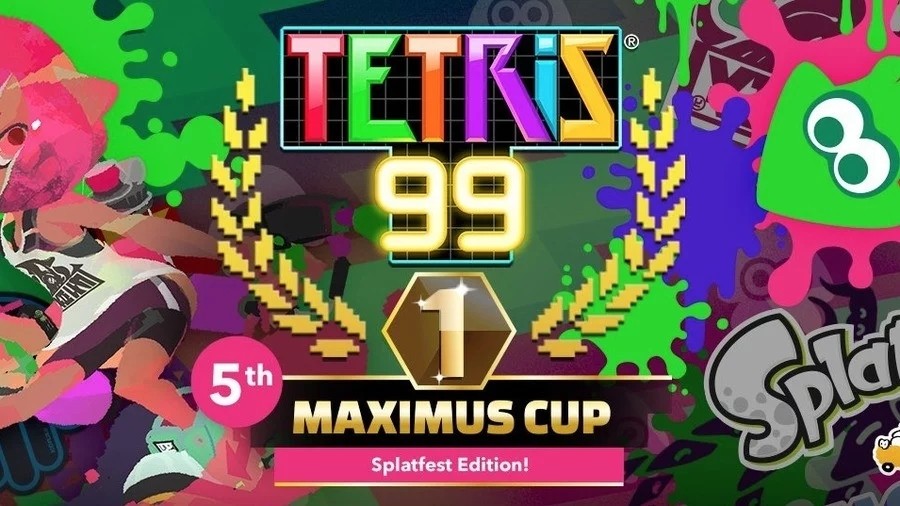 This weekend, Tetris 99 is celebrating the final Splatfest in Splatoon 2 with a special themed Maximus Cup. As previously noted, this event runs from 12 a.m. PT on July 12 to 11:59 p.m. PT on July 15. If you participate in this event and earn 100 event points, you'll get a new Splatoon theme for Tetris 99. A greater number of event points are earned when you place higher.
While we're on the subject of Tetris 99, Nintendo's Japanese website has shared some additional details about the second DLC pack (thanks, Nintendo Everything). The "Gather Battle" mode will allow you to play locally with eight players and the "Share Battle" will allow you to pass around a single Joy-Con as you play the game with one other friend.
We've also got a look at the Japanese box art and game card, courtesy of Nintendo's Japanese website. This version will be released in-store on 9th August.
Will you be participating in this upcoming event? What do you think of the Japanese physical release? Share your thoughts below.